Airplanes Made from Algae

Carbon fibers, plastics, lubricants... These are some of the next generation sustainable materials that use algae as their main component.
Can a manufacturing process go beyond a zero-carbon footprint? The answer is yes—there are industrial production techniques that consume more carbon dioxide than they generate. A clear instance of this would be the use of algae, which have a voracious appetite for carbon dioxide together with a rapid growth rate, ten times faster than their dry land counterparts. A technology project from the Technical University of Munich (TUM), is exploring the potential of this plant in the fight against climate change. In theory, the possibilities are almost endless, allowing even to create a new generation of seaweed-based bioplastics.
Codenamed "Green Carbon," the innovative technology project set up by the German institute aims to develop polymers and carbon-based light-weight construction materials with algae as their primary component. Algae capture carbon dioxide in the form of biomass, while also containing sugars. One of the basic techniques is the use of yeasts able to produce oils from such biomass, which will be the base for new plastics. Another one is using enzymes to break down the yeast oil molecules into glycerin and free fatty acids. The former is one of the materials used in the manufacturing of carbon fibers, while the latter are precursors for products like high-quality additives for lubricants.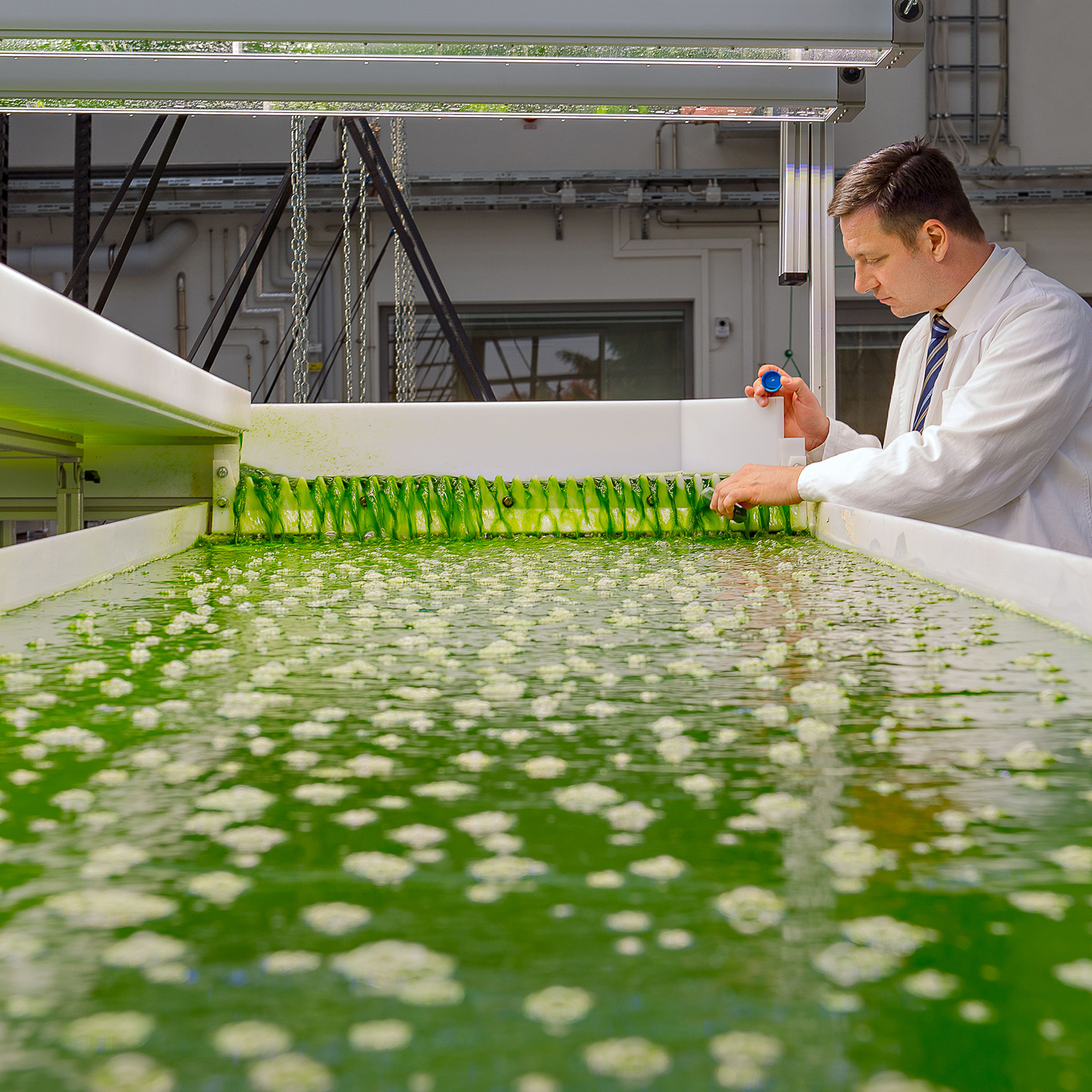 At a later stage of the technology project, engineers intend to combine the plastics and carbon fibers to develop new composites. Thus, according to researchers, algae could play an essential role in the aviation, automotive, and cosmetic industries.
Algae, an eco-friendly substitute for palm oil
Besides the controversy around the adverse health effects of its saturated fats, palm oil has been under fire for the vast extensions of land required for its crops and the ensuing deforestation. Scientists in Abu Dhabi believe that a species of alga found abundantly across the UAE could provide a solution. Chloridium is a microalga that grows both in fresh and saltwater and produces oil naturally. Technically, this is known as an oleogenic property. In this case, the substance produced is palmitic oil, the same that is obtained from palm trees. Previously, the British company Ecover had launched the first palm oil-free washing powder, also based on algae, although resorting to genetically engineered varieties.   
In short, the use of algae for industrial processes would provide a double benefit as, firstly, they are efficient at capturing carbon dioxide, and, secondly, they are an excellent tool to prevent deforestation. And, as we have already seen on previous occasions, their applications go well beyond these innovative materials: they can be used for food, biofuel or even as the key for bioinspired renewable energy.
Source: TUM, The Guardian
Featured topics
Read the most discussed articles