Trashpresso, a Mobile Recycling Plant that Transforms Plastic Waste into Construction Tiles

Powered by solar energy, this technological innovation can produce building materials almost anywhere.
Imagine for a moment a hybrid between a capsule-coffee machine and a portable 3D printer. Then multiply its size and add an array of solar PV panels to power the system. And then, instead of using 3D-printing plastics, picture a device able to recycle plastic waste to produce building materials. Basically, you would end up with Trashpresso, a mobile recycling machine developed by Miniwiz, a Taiwan-based company specialized in sustainability and industrial and individual waste recycling, following a circular economy approach.
Measuring less than forty feet, Trashpresso has been designed as a mobile trailer that can be driven anywhere and work offline, in areas without access to the electricity grid. This portable recycling station can process almost any type of plastic element, including bottles and containers, and transform it into ornamental tiles. Another advantage of this technological innovation is that water used to purify plastic waste is also reused, which minimizes water usage. In this way, the whole process follows three essential steps: compacting, purification and reshaping of garbage. The water and air filters found in the machinery prevent the release of toxic compounds throughout the recycling process. In addition to using green technology, its creators are adamant that their approach is also efficient.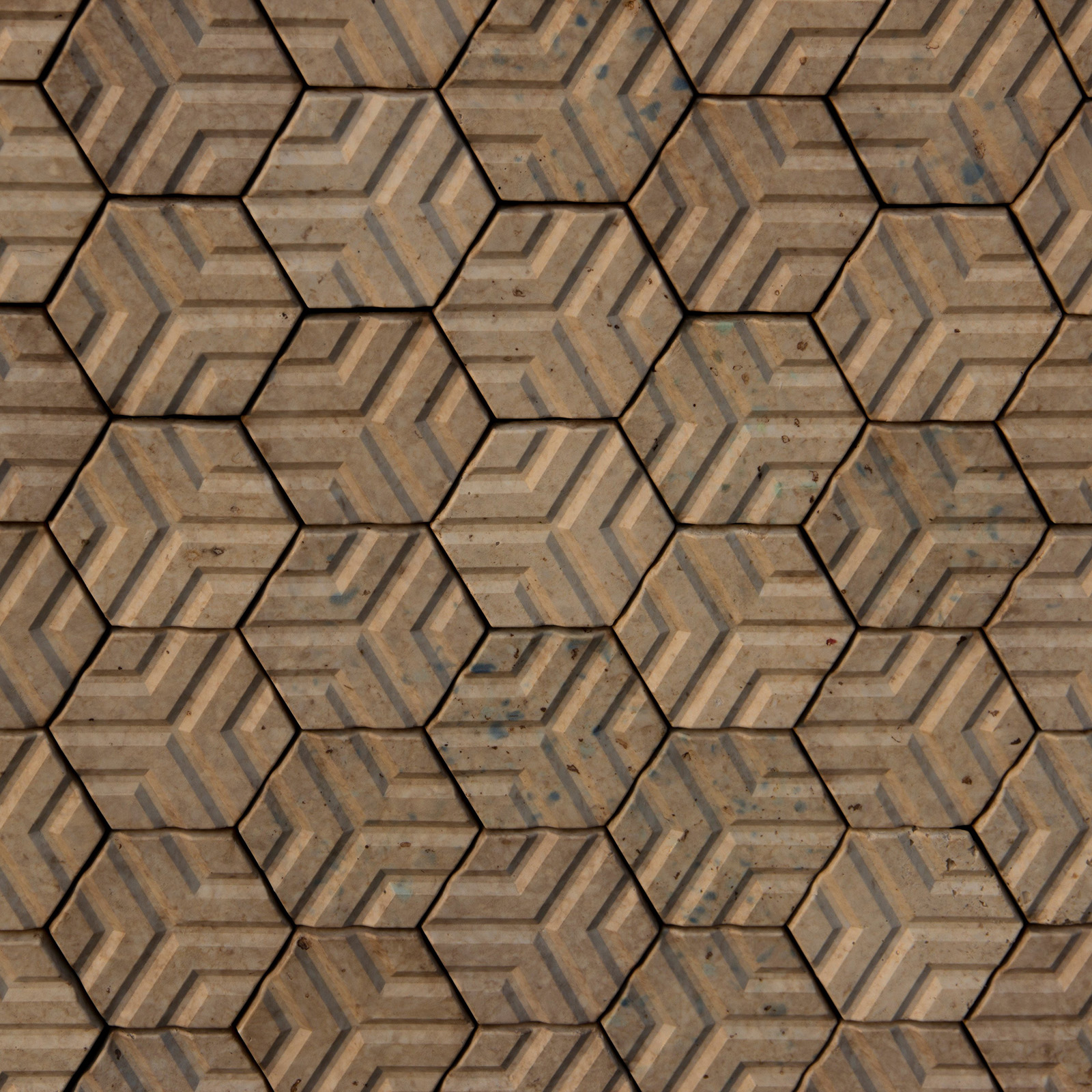 The Trashpresso has so far recycled 12,600 plastic bottles and transformed them into 1,520 tiles across several demonstrations. According to the developers of this technology project, it can process up to 50 kilograms of waste per hour. However, while the device is fully operational, it is being used as a proof-of-concept to raise awareness about recycling. This approach has taken the mobile recycling station to European cities like London or Milano, or Beijing in China, and even to remote locations as the Tibetan plateau.
An ever-evolving technology
Trashpresso is already in its third iteration, which is being developed at the company's labs in Taiwan and Germany. The new model of this mini recycling plant will improve waste-processing speed, the purity of the end-material, widen the range of manufactured products beyond current tiles, and reduce even more the size and weight of the recycling line. Two standard trailers will be more than enough to carry the Trashpresso 3 around. Additionally, it will feature flexible solar PV panels.
Moreover, the Miniwiz engineers are already working on alternative models of mobile recycling plants that allow recycling paper, fabrics, or even metals such as copper, bronze, gold or silver. Most of these versions will feature 3D-printing systems to create tailor-made pieces.    
Source: Trashpresso
Featured topics
Read the most discussed articles