Bioprinted Lungs Breathe Fresh Air into Transplants

A US company has started to print biocompatible lungs and covering them with a stem cell culture.
Every day thousands of people suffering from different diseases benefit from the generosity of organ donors that provide the hearts, cornea, kidneys or skin they need. However, because of compatibility issues and demand outstripping supply, organs are not always available when in need. On top of that, patients with a donated organ must undergo medication for the rest of their lives. In view of these issues, science is looking into other options, especially in the field of lab-engineered organs using stem cells. Lab-grown skin is increasingly common, but now 3D-printing is opening the door to far more ambitious possibilities. Lungs, for example, are the largest and most complex human organs, with millions of alveoli and a bronchial network that, if spread, would cover a whole tennis court. Thus, the 3D lung prototypes printed by the USA company United Therapeutics are a huge step forward.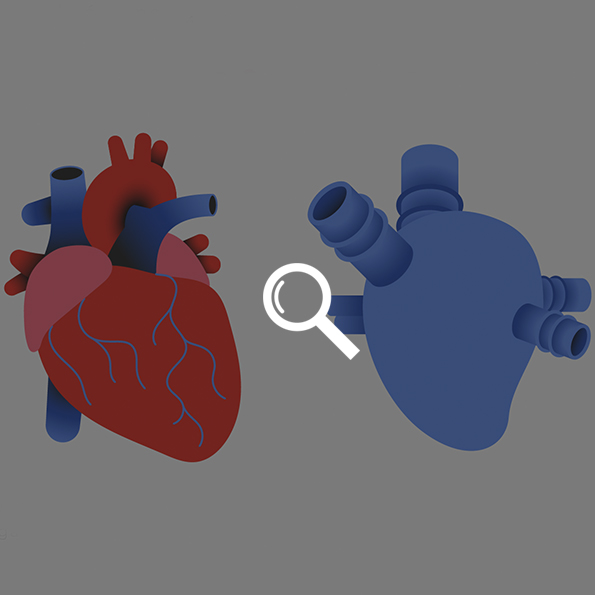 The firm, in collaboration with 3D Systems, is developing a 3D printer that will allow them to create an extremely detailed lung, including the 23 airways and the alveoli and blood-vessel network. In order to achieve this structure, they have used collagen, a biocompatible material. Nevertheless, this engineering feat would be entirely useless in an of itself. After printing the mold, the scientists need to breathe life into it. And that's where a stem cell culture comes into place. By placing a layer of these cells, the collagen becomes a fully functional organ.
Indeed, the progress made in the creation of all kinds of 3D-printed structures —ranging from toys to full-size buildings— shows that this bioprinting technology is bound to pioneer a fundamental change in many sectors, including medical applications.
3D printing in the medical field
Prostheses can be sophisticated and, above all, expensive devices. They must mimic human mobility and, at the same time, be fully customized for each user to work properly. Currently, in war zones and developing economies affected by illnesses such as polio, access to prostheses is limited. It is there where 3D printing can have its say. Indeed, over the last decade, the printing of prostheses has been one of the main applications of the technology. To that end, a network of volunteers that goes by the name of e-NABLE is working to provide children and people in need with free prostheses.
Another interesting bioprinting application would be the creation of  3D models of patients. As each body is different, surgery can always face unexpected problems. Now surgeons can replicate the organs of their patients and carry out clinical trials before the actual intervention.
Also, within the same field, surgical instruments can now be printed on demand to be used in areas with a lack of availability. In this way, it is possible to print the instruments required for an intervention on the spot. Instead of bringing the utensils over from somewhere else, the only requirement would be the blueprints for each instrument and a 3D printer. Likewise, audiphones, which must be tailored to the ear structure of the patient, have also benefited from the advantages of 3D printing.
Source:  Technology Review
Featured topics
Read the most discussed articles