Drones, a New Generation of Solar Farmers

Drone monitoring systems, aided by new software, can gather information from thousands of solar panels.
Just like 3D printing, drones have become one of the most revolutionary and versatile technologies in recent years. They can be used for fishing, rescue operations in natural disasters such as earthquakes and tsunamis or in agriculture, where they can assess the ripeness of the fruit and potential plagues. Drones also have applications in other farming tasks, albeit in solar farms. The costs of photovoltaic power have steadily decreased, while also improving efficiency, but it still requires large extensions of land to produce electricity. For instance, in India, one of the largest power plants of its kind covers more than forty square miles. Of course, those endless fields require maintenance, especially to detect broken or dirty panels. The use of drones with thermal cameras to create heat maps and spot malfunctioning cells has been one of the first steps towards speeding up those tasks. All that information, in turn, must be processed and analyzed. This is where the AI software developed by Raptor Maps makes its biggest contribution. According to the company, their drone technology has analyzed around 1% of all the solar power produced in the world.
Raptor Maps' innovative technology provides enough resolution to analyze individual PV cells. Once all the data from a solar farm has been gathered, it is uploaded seamlessly to the company's servers, where any specific problems can be detected and a repair cost is assigned to each one, allowing the client to set their priorities. The next step will be using GPU-equipped drones that can generate the maps on site and in real time.
Ironically, this startup was initially focused on providing aerial reconnaissance solutions for agriculture. Soon, however, they noticed that their clients were implementing them in solar plants, so they decided to specialize in that field of work. Sound reasoning if we take into account the International Energy Agency forecasts of solar power becoming the most important source of electricity on the planet by the year 2050.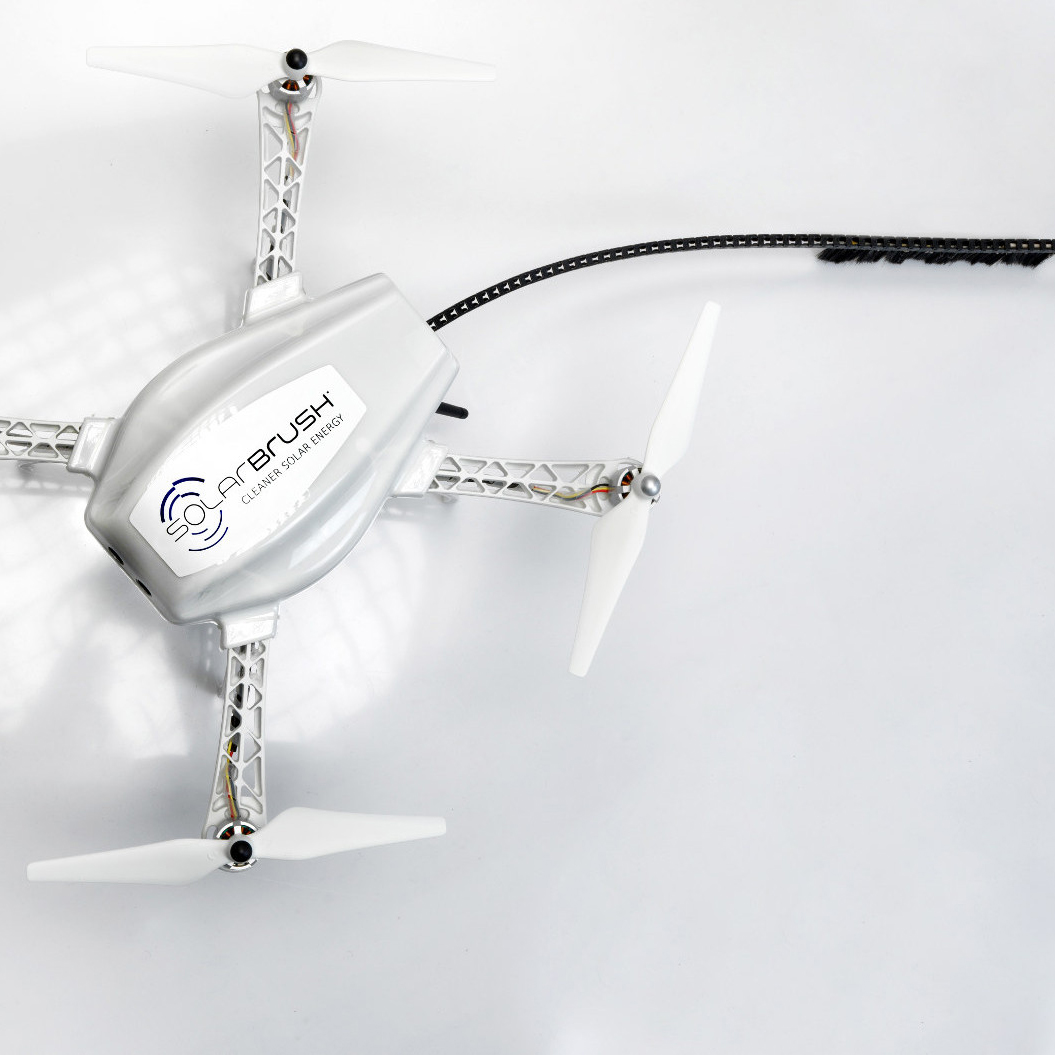 Cleaner solar power
The buildup of dust and dirt on the surface of the solar panels is one of the main culprits in deteriorating efficiency over time. The situation is worsened in arid and regions, where the presence of sand hampers operations. And those are precisely the favored regions to install solar farms. Thus, cleaning tasks can account for up to 60% of the operational costs of these plants. Here, however, drones have also come to the rescue by providing autonomous cleaning devices. This innovative technology, developed by Aerial Power, is based on brush-equipped drones for the waterless cleaning of solar panels. According to the company, one of the key advantages of their artificial intelligence system is the ability to perform those tasks without the assistance of human operators
Source:  MIT
Featured topics
Read the most discussed articles