Recycled Wool Has Been Transformed into a Smart Textile with Shape Memory

Researchers recycle wool to create a biocompatible and programmable material that can recover its shape and, in the process, reduce waste from the textile industry.
In recent decades, the clothing industry has adopted a fast fashion model. In the process, it has become a voracious consumer of energy and responsible for much waste. Between 2000 and 2014, citizens began to buy approximately twice as many clothes that lasted half. And this has clear environmental consequences—according to some estimates, this industry produces 10% of the world's greenhouse gases. More than the aviation industry and maritime freight traffic combined. Therefore, improving the sustainability of fashion and betting on models that reinforce recycling is a priority mission.  Harvard researchers are helping in this field with a technology project that applies 3D printing techniques to create a keratin-based memory textile.
Memory materials are, fundamentally, capable of recovering their shape when exposed to external stimuli such as humidity or heat. In this case, the research team opted for keratin, which bases its ability to change shape on its hierarchical structure. These structures have a spiral shape, the so-called alpha helixes. These helixes are linked together, forming protofilaments, which, in turn, lead to the appearance of filaments. These filaments can be stretched in such a way that they remain "unwound." When they receive a stimulus, they recover their original form. To give an everyday example, it is the same reason why hair curls when it gets wet.
The team behind this new "wool" has managed to fix the shape of each of its keratin sheets using a 3D printing process with a solution of hydrogen peroxide and monosodium phosphate. For example, one of the sheets became a complex origami star. It was then immersed in water and, after drying, rolled into a tubular form. Finally, when it was wet again, the keratin compound regained its star shape. This technology could have truly diverse applications: from custom-made bra cups to biomedical tissues to cover body areas.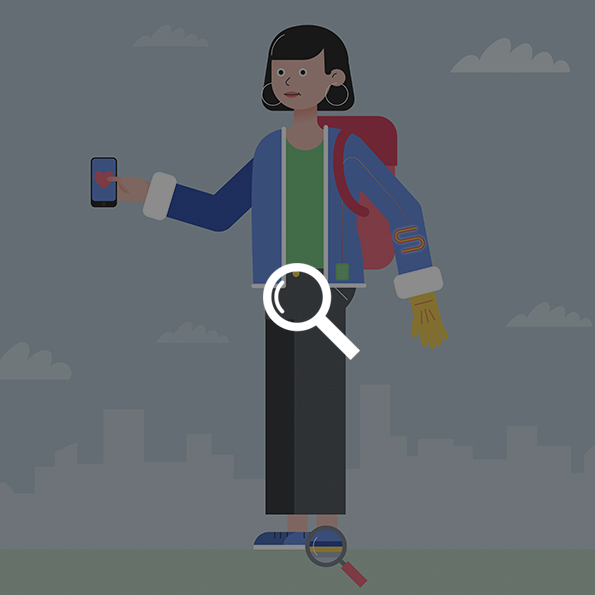 Fibertronics: a new generation of smart clothing
The case of the tissue developed at Harvard University is an example of passive intelligent tissue. That is, it reacts to a stimulus. Another example would be garments with chromatic properties, which change color when exposed to body temperature. However, the latest technological advances are betting on active functionalities thanks to the use of electronic circuits. This discipline is known as fibertronics and allows the integration of biomedical sensors in a garment or to provide it with the ability to generate electricity or heat. This is achieved through triboelectric fibers capable of generating an electric current when exposed to movement or by interweaving metallic fibers that operate as resistance and are heated by the passage of an electric current. Another approach to fibertronics is adding sheets to a textile garment or impregnating it with intelligent inks that carry metallic nanoparticles.
Nanotechnology opens many doors in this field since it can also use carbon or graphite nanotubes to give clothing new functionalities. This approach multiplies their potential in the development of wearables and other devices that we will be able to integrate into our everyday clothing and, in turn, communicate with our cell phones and IoT devices.
Applications of fibertronics:
Generation of electricity thanks to triboelectric fibers.
Heat generation through electrical resistances.
Reception of electromagnetic waves as an antenna.
Biomedical sensors that detect pulse and body temperature.
Geopositioning devices.
In short, throughout the next decade, we may see the transformation of clothing into a technology add-on beyond aesthetic or insulating considerations.
Source: Science Daily
Featured topics
Read the most discussed articles