Solar Power and AI will Enable the First Self-Piloted Crossing of The Atlantic

With onboard artificial intelligence and edge computing systems, together with built-in cameras, the autonomous Mayflower offers a glimpse into the future of sea travel and research.
Historical feats of sea navigation such as the discovery of America or Magellan's circumnavigation are about to get their 21st-century counterpart. Named after the original Mayflower that carried the Pilgrim Fathers from Plymouth to the US in 1620, the new ship will be substantially different from its predecessor. For starters, it will not carry a crew or any passengers. It will not even have a captain. Or, to be more precise, that role will be carried out by a set of artificial intelligence systems.
Following the initial AI tests on the Plymouth Quest, a human-crewed research vessel operated by Plymouth Marine Laboratory in the UK, the new Mayflower will carry out its maiden voyage completely unaided by humans. Thanks to the use of a set of cameras and sensors, together with said AI systems coupled with a library of one million nautical images, the research ship will face all maritime hazards on its own. It will thus be able to identify and avoid different types of boats, buoys, rocks, and dangerous debris in the deep sea.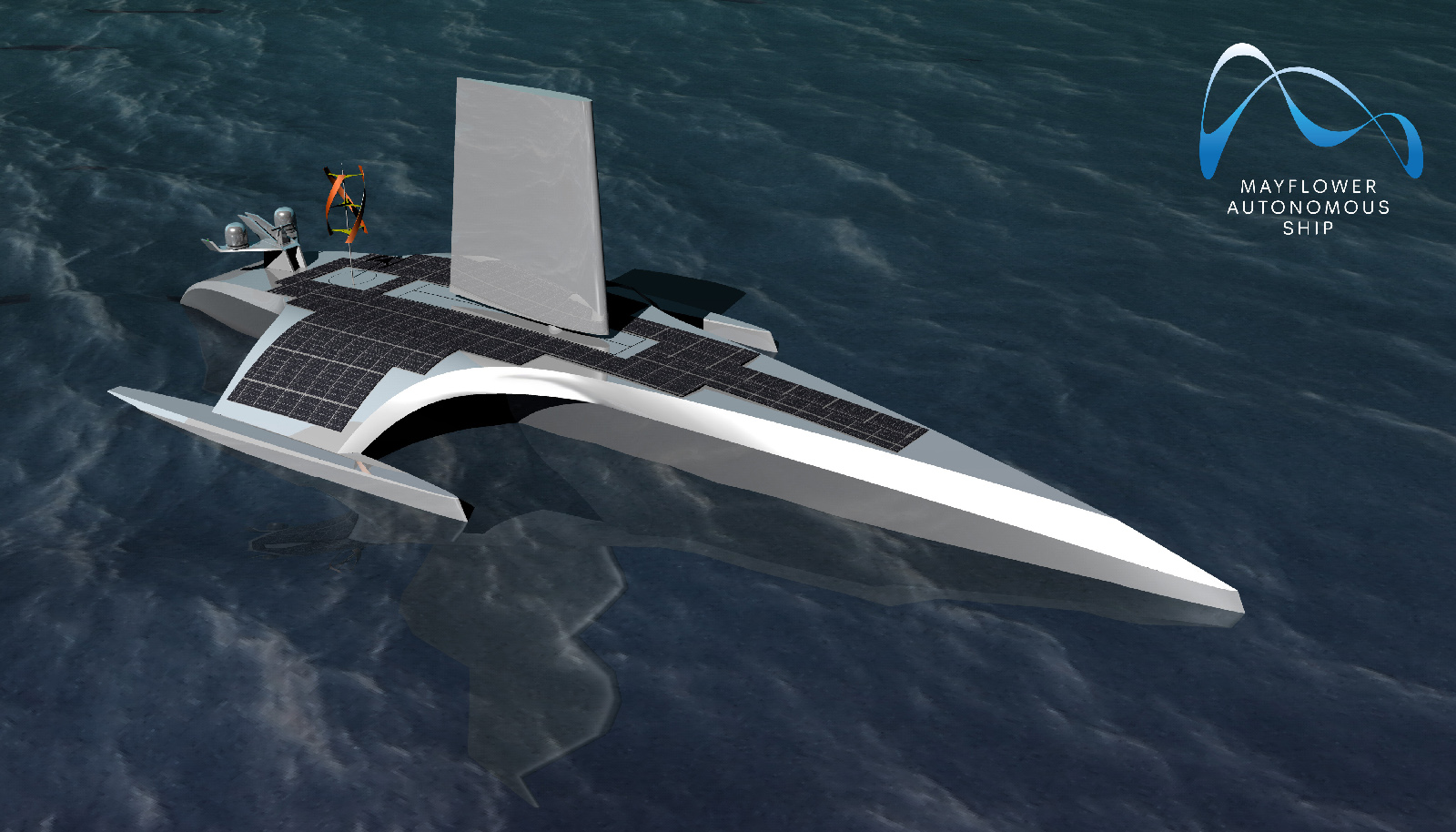 The AI systems will also be fed with weather information in real-time, which will allow them to make navigation decisions and predict adverse weather conditions. As the ship will lack access to high-bandwidth connectivity throughout most of the voyage, it will rely on an edge computing system that will process all data in local nodes. Several sensors able to measure the waves and water depth will also be feeding data into the navigation systems. For instance, its onboard radar can detect obstacles more than two miles away. Finally, this new version of the Mayflower will also be autonomous in terms of its propulsion systems, as it will be powered by solar and wind energy, together with an auxiliary diesel engine.
In the future, the technologies deployed on the Mayflower will help in marine research, focusing on issues such as microplastics by analyzing water samples and offering a better understanding of their origin and distribution.
The autonomous shipping industry in full sail
This innovative self-piloted ship is a technology project carried out by ProMare, a marine research organization, in collaboration with IBM, which has supplied the AI software and computing power to process all data. While self-piloted ships have been deployed before, this is the first time that a fully autonomous vessel carries out such an ambitious voyage. Don Scott, technical director of the Mayflower, forecasts that the autonomous shipping market will grow to over USD 130BN by 2030.
Self-piloted ships are not only poised to take over the seas but will also play an essential role in urban mobility, as mentioned in a previous article. Thus, autonomous electric ferries will also help to achieve less polluted cities and reduce traffic congestion.
Source: IBM
Featured topics
Read the most discussed articles