Solar glass, a window to the future of energy

Renewable energy is about to become a part of our daily lives, with a host of new power-generating surfaces such as windows or canopies
Human beings have always faced a paradox regarding energy – on the one hand it is all around us and in plentiful supply; on the other, it is a rather daunting task to release energy and move it around. For our early ancestors just lighting a fire was a challenging endeavour. Later on, the steam engine would help to transform heat into movement and electricity. In a way, efficiency in energy generation could be said to be a chief indicator of the technical development of any civilization. Renewable energy is the next big leap that has been taken by humankind in this area, with the ensuing decentralization of production that Jeremy Rifkin predicted a few years ago.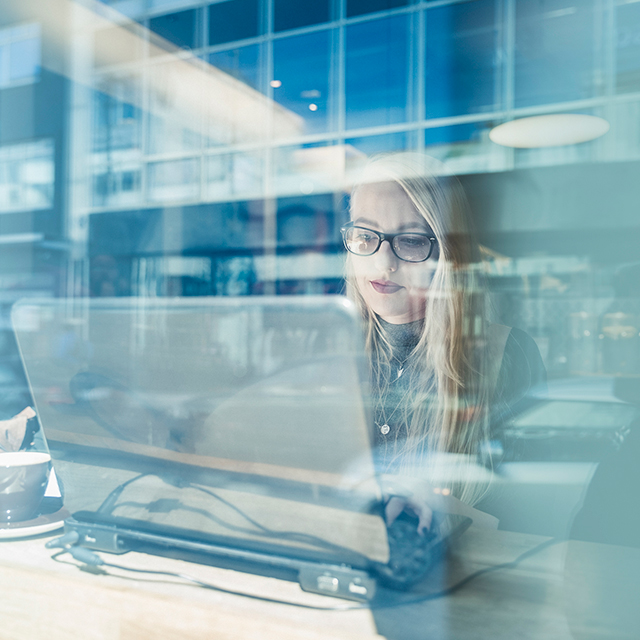 Solar glass: a clean and transparent energy
Pause for just a moment and imagine a world where every object is connected to the internet, a world in which almost all surfaces can generate electricity. Such a future is fully feasible thanks to innovative technologies like photovoltaic glass, which is to the generation of electricity what the internet of things is to communication. The sort of revolution that will transform each individual into an energy prosumer, i.e. someone who both produces and consumes electricity. The first steps in this field are already being taken in the form of building-integrated photovoltaics, incorporated mainly in windows and skylights. A whole host of other options are, however, on the way – mobile phones with photovoltaic screens, or even street furniture (benches, canopies) that is able to top up batteries or which can power information screens. Indeed, one of the most radical propositions is probably solar roadways.

Solar glass technology makes use of a photovoltaic coating that can offer several degrees of transparency and that transforms solar power into electricity. One of the most advanced start-ups in this field is New Energy Technologies (USA), which has developed an almost invisible photovoltaic liquid that can be spread over any transparent surface. This is achieved by filtering ultraviolet and infrared radiation that is unseen by the human eye, using a Transparent Luminescent Solar Concentrator (TLSC). According to independent studies, this technology could pay for itself within a year. Industrial production will not begin until 2017 at the earliest, however.
"Photovoltaic glass might very well prove to be a game changer in the generation of energy"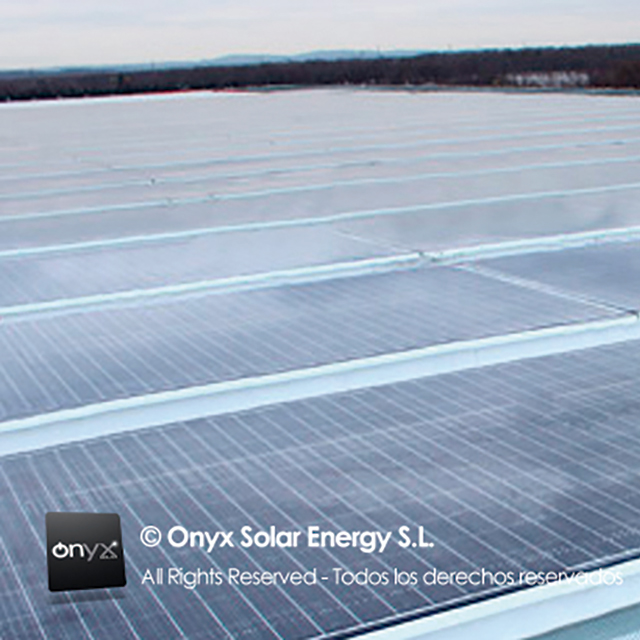 Production of solar glass windows to generate energy
Nevertheless, there is a leading Spanish company developing this kind of technology as we speak. Born in 2009, Onyx Solar is based in the region of Avila, deep in the heartland of Spain. This has not prevented it from becoming a global player, and indeed a first-of-its-kind company. Onyx Solar currently has a branch in New York and has carried out over 70 projects in 25 countries, receiving 30 prestigious awards worldwide. Theirs was the first walkable solar pavement in the world, installed at George Washington University (Virginia).
Onyx Solar focuses on custom-made solutions for each project, and is currently producing highly transparent glass of different colors and sizes. These solar glass panels filter radiation, both ultraviolet (up to 99%) and infrared (up to 95%), giving protection from potentially harmful radiation, in addition to generating electricity and providing thermal insulation. A strong focus on ROI is another advantage of this technology.
Besides the photovoltaic pavement, the company provides other building solutions, such as photovoltaic curtain walls, skylights, canopies, parking lots and urban furniture. The latter is one of the most striking, as in the not-too-distant future we could sit down to rest on a bench while recharging our phone battery through a USB port.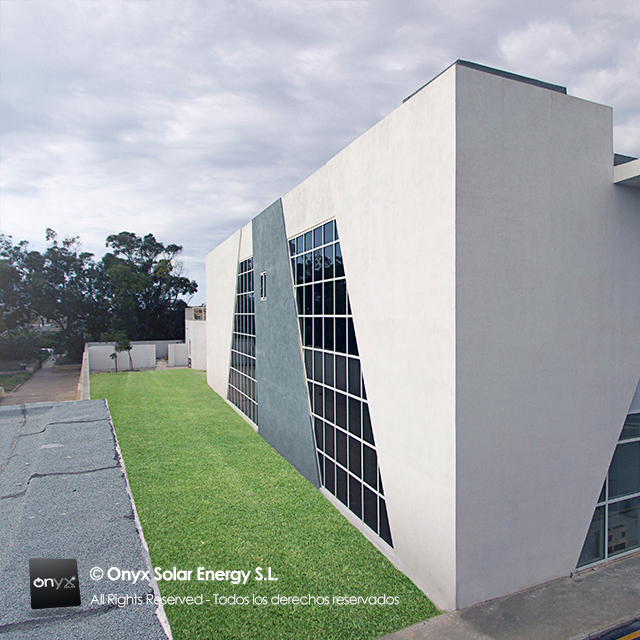 Onyx Solar's expertise and technologies come together in The Autonomous Office project, a European-funded initiative aiming to develop an energy-autonomous office building. Along similar lines, the Spanish firm has also joined the R2Cities European project, whose goal is to achieve net zero cities through solutions such as photovoltaic glass.

Together with photovoltaic graphene paint, photovoltaic glass might very well prove to be a game changer in the generation of energy. The vehicles of the future or—who knows?— the glasses you may be using to read this article, could someday quite soon be equipped with photovoltaic glass.
Sources: Extreme Tech, Yuba Solar, Xataka.  
Featured topics
Read the most discussed articles