These pocket-sized solar panels are almost unbreakable

These flexible solar panels are made of high-efficiency silicon, like standard panels, but feature a new shape that makes them revolutionary. Let us show you how.
We´re increasingly getting used to it. Every time fiction dreams of a new kind of technology, science does its thing and makes it happen. This time it´s all about flexible solar panels; that´s right, bendy solar panels.      
We have been speculating with the possibility for some time now, but it seems that mPower Technology has been capable of achieving such an innovation and their potential customers are already trying some prototypes based on this technology, which has been dubbed Dragon SCALES  ("SemiConductor Active Layer Embedded Solar").  
These panels are also made of silicon, like standard models, but their inner architecture is comprised of a flexible network of tiny solar cells. This "fragmented" structure is what makes these bendy solar panels possible and, therefore, to be easily carried. Something impossible for standard models, which are encased inside 5ft long glass panels.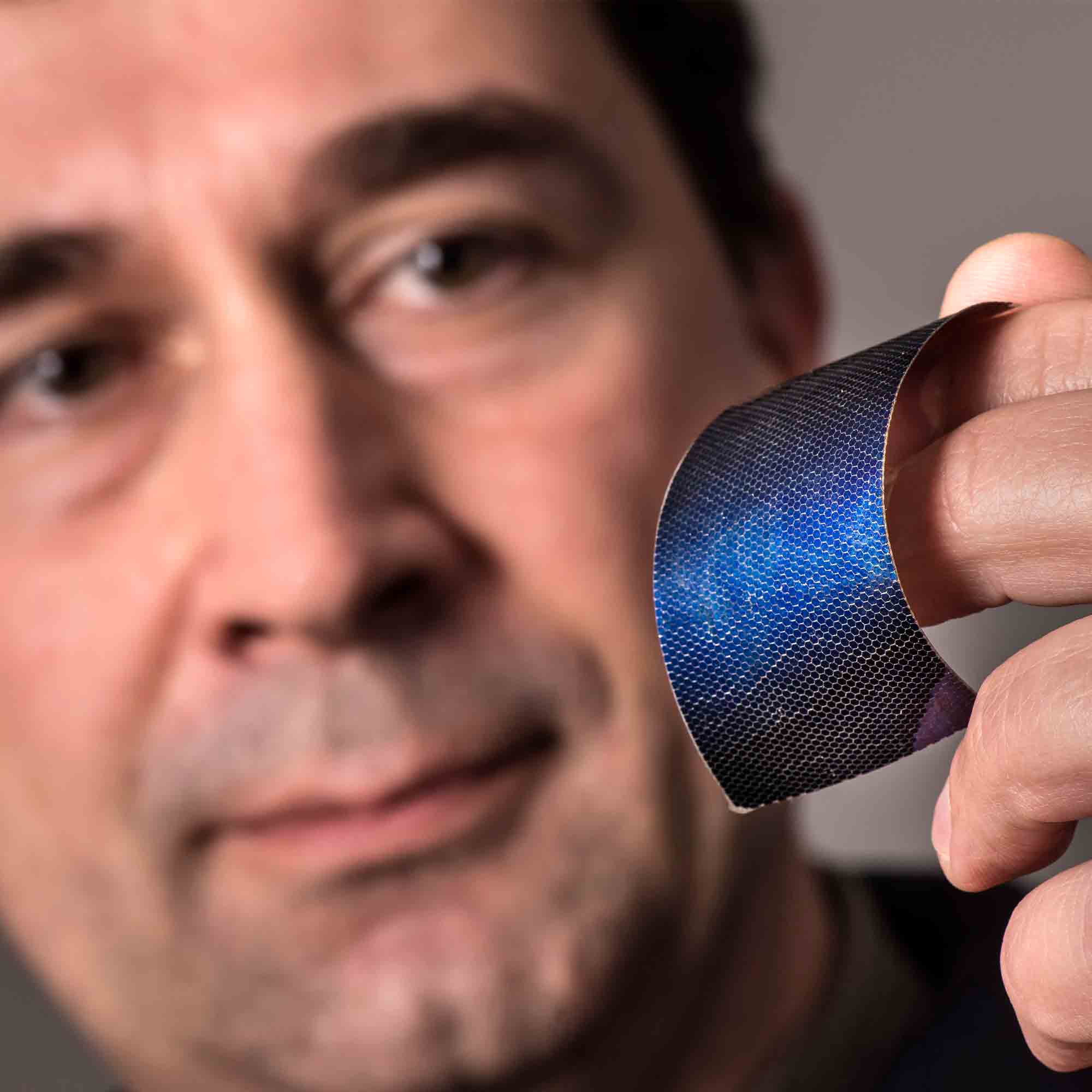 Thanks to this new manufacturing process, a satellite could transport folded solar panel pieces into space and deploy them when arriving in orbit; a caravan could carry them inside the trunk to be mounted at a camping site in order to take advantage of solar power, and we could even carry them folded inside our jacket pocket.
According to their creators, due to their network structure, they are longer-lasting and more resistant, they require less raw material and they´re cheaper to install. Besides, they feature a great advantage: if some of the cells are shaded or damaged, that won´t impair the whole system. Hence, the installation of these ground-breaking panels into roofs or windows is easier and quicker.
Luckily, the sight of houses or systems powered by solar energy is increasingly common, but thanks to such a development, this type of renewable energy could become a true revolution in sustainability. We´ll just have to wait and see.
Sources: FastCoExist, Energía solar al día, mPower Technology
Photo: mPower Technology
Featured topics
Read the most discussed articles