A Solar-Powered Desalination System Inspired by Plants

Italian scientists have recently announced a low-cost seawater desalination system that behaves like the roots of plants.
One of the biggest paradoxes is the image of a thirsty castaway drifting over an infinite expanse of seawater. Fortunately, tapping on those immense water reserves has been technologically feasible for many years. Achieving it in a cheap and non-polluting way, however, is still a challenge. A group of young researchers from the Energy Department of the Politecnico di Torino in Italy have just taken another small step bringing us closer to that reality. Like many of the latest innovations, their solution is a bioinspired technology, this time drawing from the abilities of plant roots.
It is common knowledge that in the plant kingdom moisture is absorbed through roots without the need for mechanical pumps. In fact, many plants, such as the mangroves that grow on water, can survive in salty mediums. The new desalination device makes use of a low-cost porous material that does without water pumps. It just needs to float on water to absorb it. Next, the absorbed water is warmed through solar power and is purified through evaporation. The device is also equipped with membranes that separate saline and fresh water. According to its inventors, it is a "passive" technology that, thanks to its simple mechanics and the use of solar power, requires little human maintenance and no external power sources.
The main issue with current passive systems is that so far, they had not been power-efficient. In order to overcome that obstacle, this technological project has focused on "recycling" the excess heat resulting from each evaporation cycle. The outcome is a desalination system able to produce up to twenty liters of water per square meter and day.
In order to develop their solution, they spent two years testing desalination prototypes in the Ligurian sea until they found the optimal model. Now they are on the lookout for industrial partners willing to scale up the project and develop more durable versions. This technological invention is undoubtedly good news for coastal areas without access to fresh water or the resources required for complex desalination plants. The system could also be a good ally for disaster zones affected by tsunamis.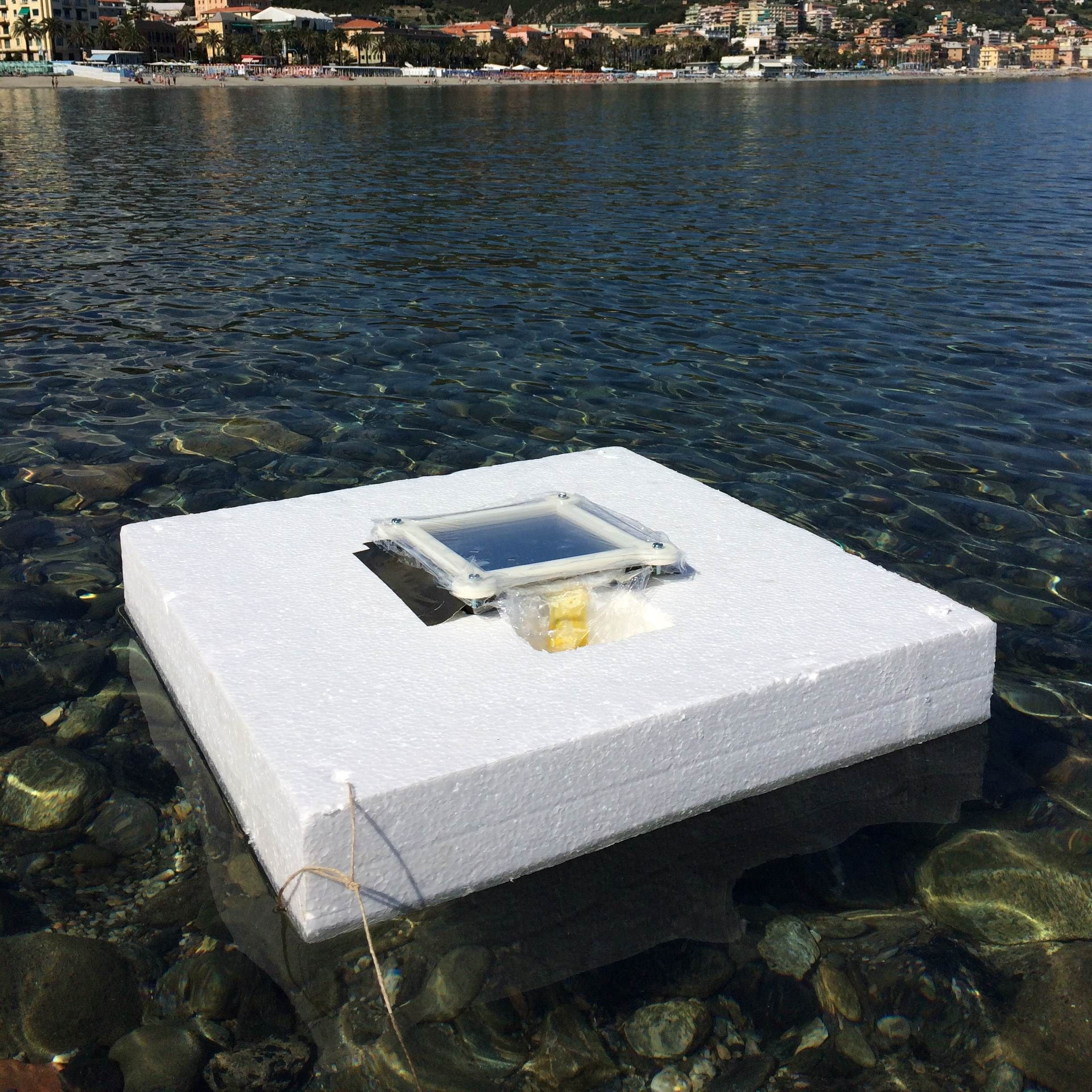 Floating orchards     
Desalination, however, is not the only application for this new system. As it is based on floating platforms, it could be used for a different purpose altogether—growing crops in coastal areas. One day there could be floating orchards with artificial roots irrigated with saltwater. This could be especially helpful in desertic zones lacking adequate soil and fresh water. Who knows, maybe the tomatoes and lettuces of the future will be grown in the sea.
Source:  Science Daily
Featured topics
Read the most discussed articles