This Robotic Exoskeleton Allows You to Lift 200 Pounds Effortlessly

A new technology will help construction workers to handle heavy loads.
Any child would dream of donning an Iron Man suit to become a hero for a day. And many workers involved in heavy lifting would also love to get their hands on similar technology. Fortunately, what once was constrained to the realm of science-fiction is steadily becoming a reality with technological projects such as the one heralded by Sarcos Robotics, an American company developing robotic systems for work environments. The company recently launched its new exoskeleton for construction workers and other heavy industries. Going by the name of Guardian XO, it promises stunning features that bring the power of machines and human intelligence and mobility together.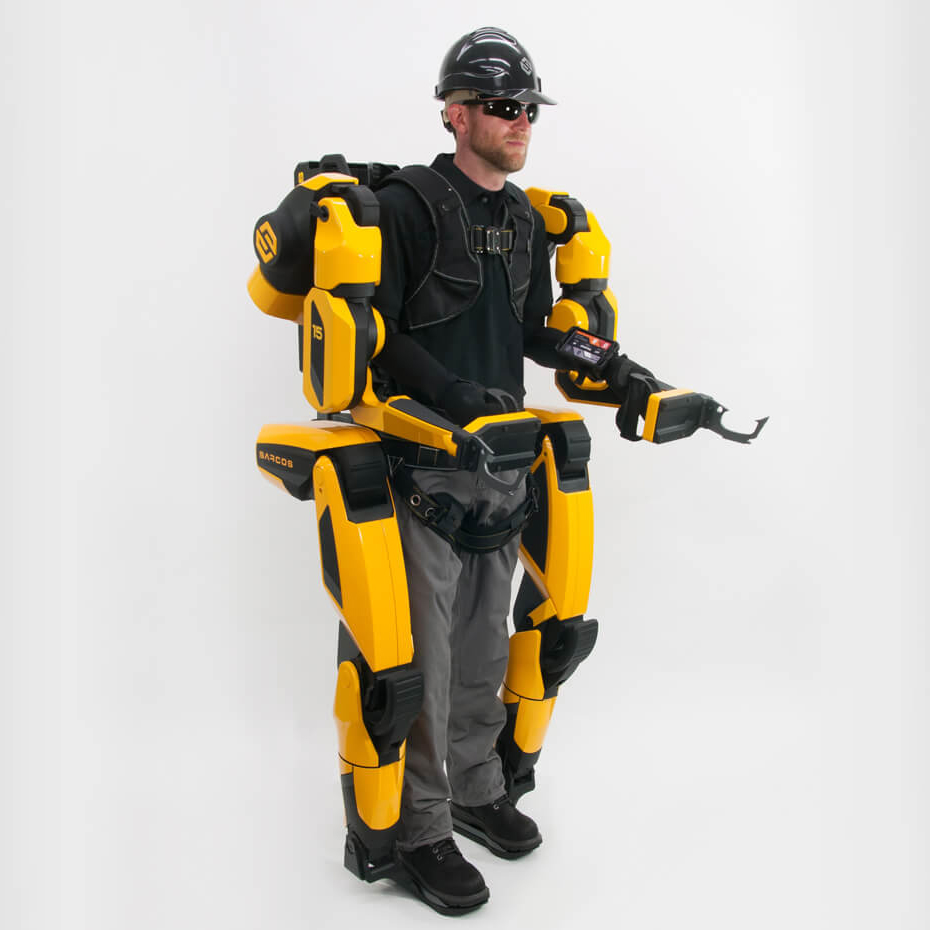 According to its inventors, this robotic exoskeleton, comprised of a legs and arms support system, can lift around 200 pounds without breaking a sweat and preventing injuries for its operators, who will just feel like they are carrying a 5-kilo load, thus multiplying their strength by a factor of 20. Brute force, however, is just one side of this new technology. The Guardian XO, which had its first prototypes tested 10 years ago, combines a set of actuators (the robotic equivalent to human muscles), sensors, machine-controlling software and force feedback systems that allow the operators to assess the weight they are lifting. All of this contributes to an intuitive system that requires minimal training, pretty much like dressing up with a suit and tie.    
Another key element of the Guardian XO robot is its battery life, which can reach up to 8 hours of continuous work without recharge. The batteries provide a hot-swap system that allow the technology to keep on operating without any cumbersome cables .
The current model offers two versions. The standard one can lift up to 77 pounds, while the supercharged MAX version is capable of lifting loads of around 200 pounds. Both are already available, although they are not sold individually. Instead, Sarcos is renting them to companies with a package that includes the suits, the charge stations, and technical assistance. So, well, it looks like you won't be able to mimic Iron Man on your spare time just yet.  
Robotic exoskeletons, a new trend
While the Sarcos Robotics is one of the most advanced technologies in its field, it is by no means the only one. Since 2018, Ford has been implementing a similar approach in its car factories. In this case, it is a more modest version called EksoVest that provides arm-support for workers throughout their working day. There are already 15 factories all over the world that use them daily.
In turn, LG Electronics presented its own robotic exoskeleton at the latest CES technology show in Las Vegas (USA). The CLOi SuitBot aims to reduce the pressure on the legs and the back, while also improving mobility. And, while these different robotic technologies are currently focused on and industrial use, in the foreseeable future they could become a critical ally for individuals suffering from muscular problems or arthrosis.
Featured topics
Read the most discussed articles