A New Coating Transforms Buildings into Solar Farms

The one-millimeter thin film is applied over concrete structures and can produce photovoltaic solar energy.
Self-sufficient buildings are the holy grail of sustainable urbanism. To achieve that, however, many things need to come together. Smart power management systems based on the Internet of Things (IoT), reflective coatings to prevent overheating, thermal insulation to maintain the room temperature and, of course, renewable energy technologies. After focusing on special reflective pigments, solar roofs, and even photovoltaic glass, this time technology is going down a different road: an extremely thin photovoltaic film that, rolled over concrete façades, could substantially increase the solar power output of buildings. Such is the outcome of an innovative project developed by a concrete manufacturer and a company specialized in the production of PV organic films.
According to its creators, this system that incorporates a one-millimeter thin film into concrete panels can double the power production of conventional solar roofs. This is mainly because the available surface is much larger. In fact, a building with 60% of its surface covered by HeliaFilm, as the commercial product is known, could meet almost one-third of its power needs. This new construction material, which is 95% lighter than traditional panels, can be applied onto the concrete surface without any risks for the structure.
Besides these current hybrid options that are provided as modules for the construction of buildings, there is also the possibility of retrofitting old buildings with a similar type of film to improve their energy efficiency. And not only on concrete but also over steel and glass thanks to the semitransparent versions of this organic film.
The pilot test for this technological project has already been carried out successfully in Lyon (Franc) with 25 and 40 square meter surfaces, which will be increased to 200 meters during 2019. The commercial product will also be launched this year.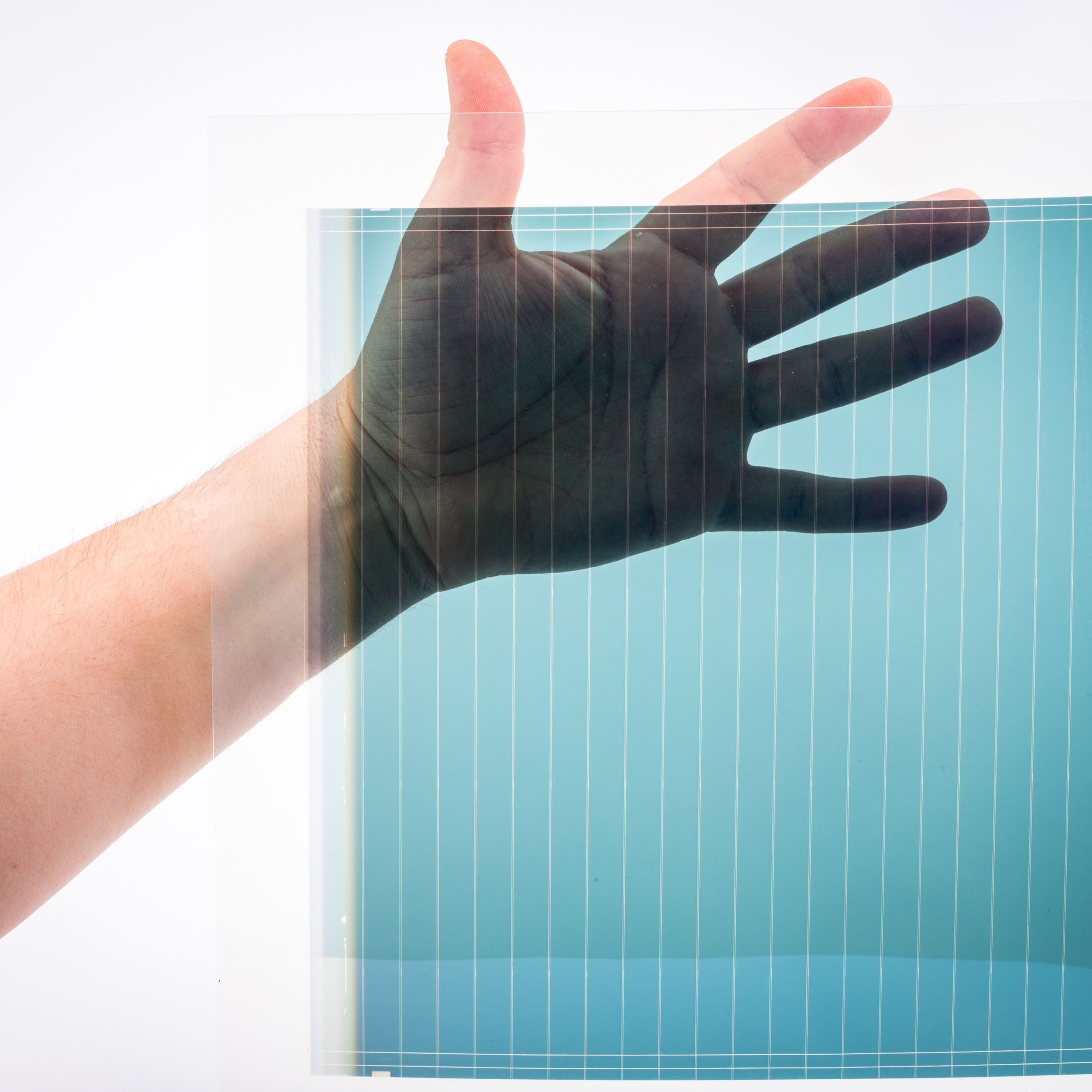 How does the photovoltaic film work?          
Heliatek, the German manufacturer behind this innovative technology for building façades, has developed an organic film technology, which is polymer-based and can be produced in rolls with very low energy requirements and at a low temperature too. This had so far been a challenge in the production of solar panels. The material is very efficient, as a single gram can cover up to a square meter of film. The manufacturing process does not need any toxic compounds or heavy metals. Finally, it more durable than conventional PV panels.
Currently, the company has installed its photovoltaic film in different types of buildings and surfaces, in countries such as Germany, France, Singapore or Turkey. In the long run, the development of this type of technologies is bringing us closer to a sustainable energy model.
Featured topics
Read the most discussed articles