Cruïlla Music Festival, a Pioneering Immersive 5G Experience in Europe

Festivalgoers were able to join the artists on stage in Barcelona through a virtual experience enabled by ACCIONA.
Summertime means holidays, basking in the sun, and, for many, wild music festivals. Although by now those summer days are becoming a distant memory, many of those attending the Cruïlla Music Festival in Barcelona will probably remember for a long time the experience they lived between the 3rd and 6th of July.  And not only because of the lineup, with acts like Black Eyed Peas, Foals, Kylie Minogue, or Love of Lesbian, but also because it hosted a pioneering technology project in Europe. As part of the 5G Barcelona initiative, which aims to promote the Catalonian city as a digital capital, the organizers created a tailored-made platform for the event that allowed the audience to enjoy the concerts as if they were on stage. Because, well, just watching your music idols on a giant screen is so last century.
Thanks to the collaboration of ACCIONA Producciones y Diseño and the infrastructures provided by Cellnex Telecom, those present were able to watch their favorite groups at an unthinkable distance for a conventional audience. To achieve it, the developers of the virtual reality experience used stereoscopic 360-degree cameras that streamed 4K video. The on-location 5G network enabled a seamless transmission almost in real-time. This was made possible by the 5G technology's low latency, but also because the data center was a stone's throw away from the receptors, a type of technology known as edge computing. Qwilt Open Edge Cloud, a high-quality streaming platform, was also involved in the whole 5G technology project.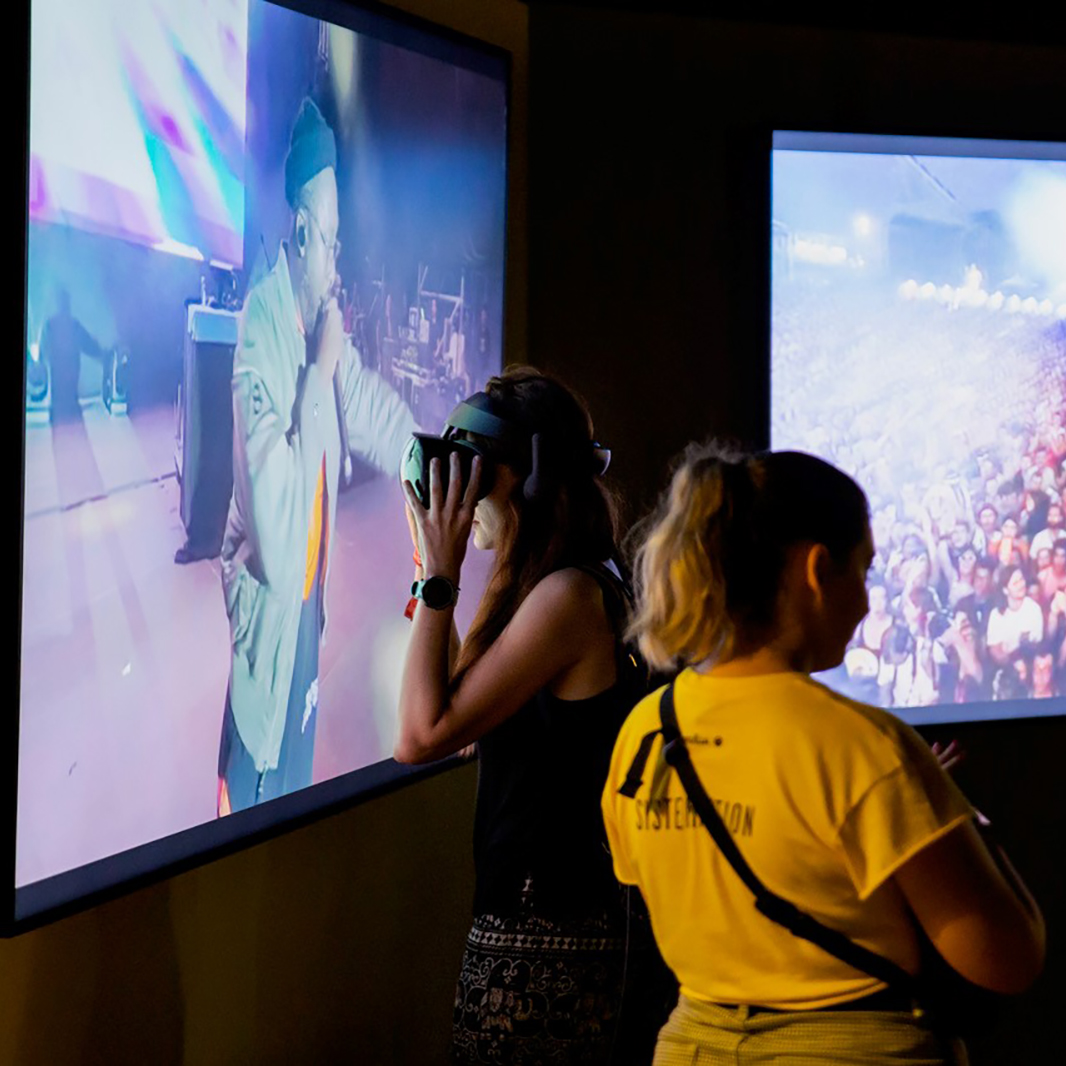 Those wishing to enjoy the experience just needed to head to the Cruïlla 5G space, where they could try on high res virtual reality headsets and feel rock stars for a day. A truly unforgettable experience.
Virtual reality also makes it into sport
Music is not the only entertainment field where virtual reality can provide hitherto unheard-of experiences. NextVR is a company specialized in broadcasting NBA games with stereoscopic cameras that can put the audience in the middle of the action. Likewise, American football, car races, and even poker tournaments are leveraging this new technology to provide an immersive experience. Another instance of this trend was the VR broadcast of the World Football Cup in Russia offered by the BBC.   
Whereas virtual reality is taking off slower than expected, the launch of new wireless headsets like the Occulus Quest, as well as the increasingly powerful computers and the rollout of 5G networks, promise to enable a more comfortable and immersive virtual reality experience for users, both in videogames and entertainment events.
Featured topics
Read the most discussed articles