Virtual, Augmented and Mixed Reality: What they Are and Why they Are Ripe for Success

New applications of VR, augmented, and mixed reality, such as holoportation, are poised to change human communication.
Although movies such as "The Lawnmower" took a dystopian and futuristic approach back in the 90s, virtual, augmented, and mixed reality have gained ground in fully functional areas such as training or surgery. And, of those three modalities, probably the most promising is mixed reality, with applications in construction or, more recently, video conferencing. Microsoft's work in the latter area could make Start Trek-like scenes in the field of corporate communication a reality.
If you want an overview of the main differences, just click on the mangnifying glass.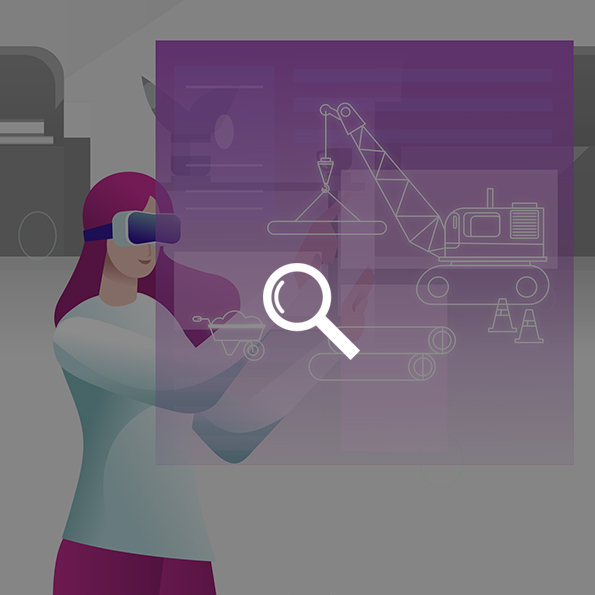 In this article we will talk in depth about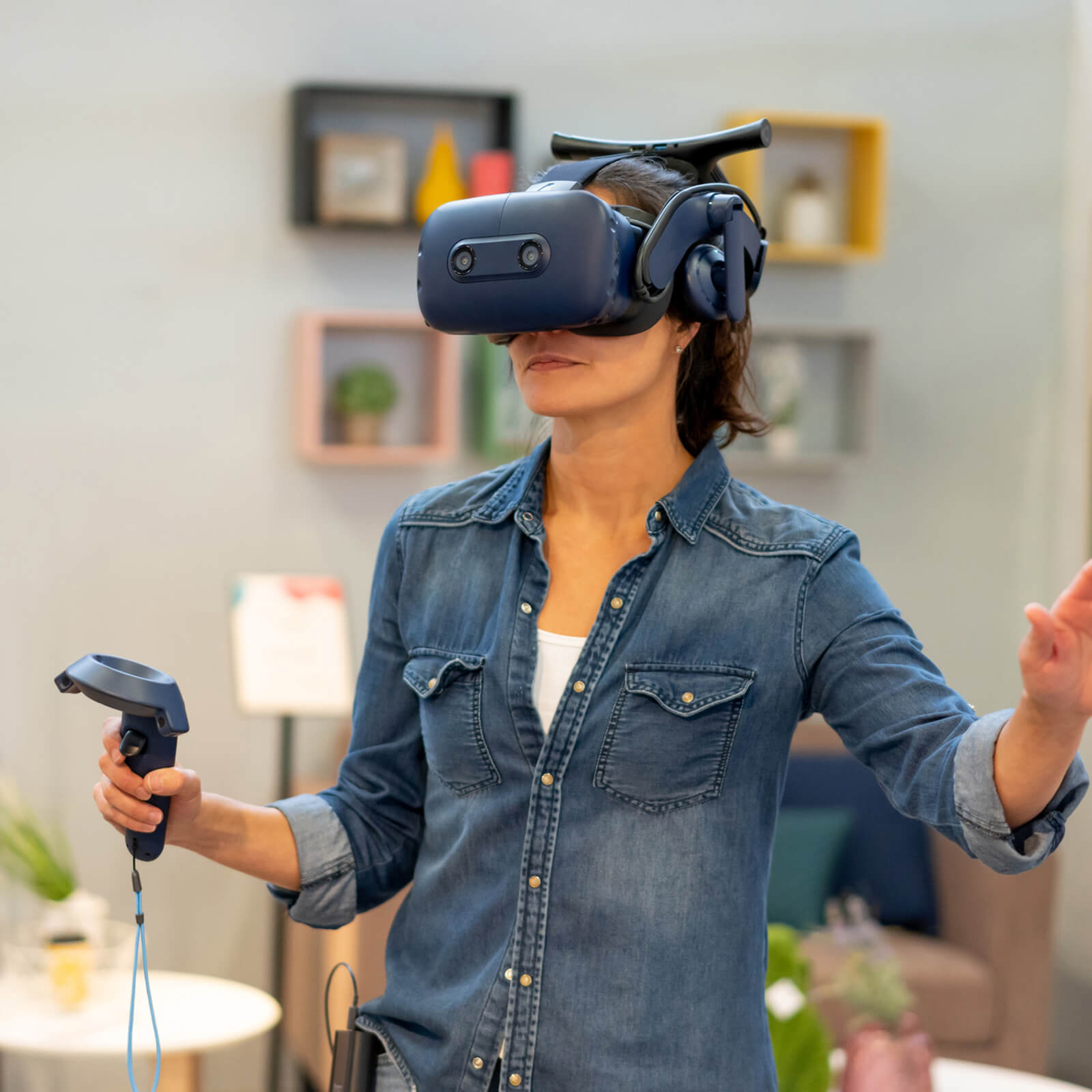 What are the differences between virtual, augmented, and mixed reality?
Before explaining Microsoft's new project and the potential of mixed reality, it is crucial to clarify the differences between these technologies. Fundamentally, they offer different levels of immersion and interactivity.
Virtual reality
Virtual reality headsets offer absolute immersion without introducing elements of the user's environment. This can be computer-generated graphics or real images. VR devices, such as Oculus, Vive, or Index, detect the user's movement, usually the head and hands, to translate them into the virtual environment. Although the main focus has been on video games, other applications have gradually been opening up, especially in training. For example, airplane pilots or even water treatment plant technicians, with projects such as those at the La Almunia plant in Zaragoza, use virtual reality helmets to train in controlled environments.
Applications of virtual reality: videogames, metaverse, training, artistic creation
Augmented reality
In augmented reality, different types of devices can be used, from glasses to a smartphone. In this case, it is essentially an onscreen data overlay with no interactivity. The clearest example is the late Google Glass.
The origin of the term "augmented reality" dates back to 1990, when a Boeing engineer thought of a hypothetical technology that would help operators in their work. But the technology itself is much older: the first AR glasses were developed in 1968, with experiments in the 1980s exploring its potential as you can see in this video.
Applications of augmented reality: surgery, architecture, navigation systems, manufacturing.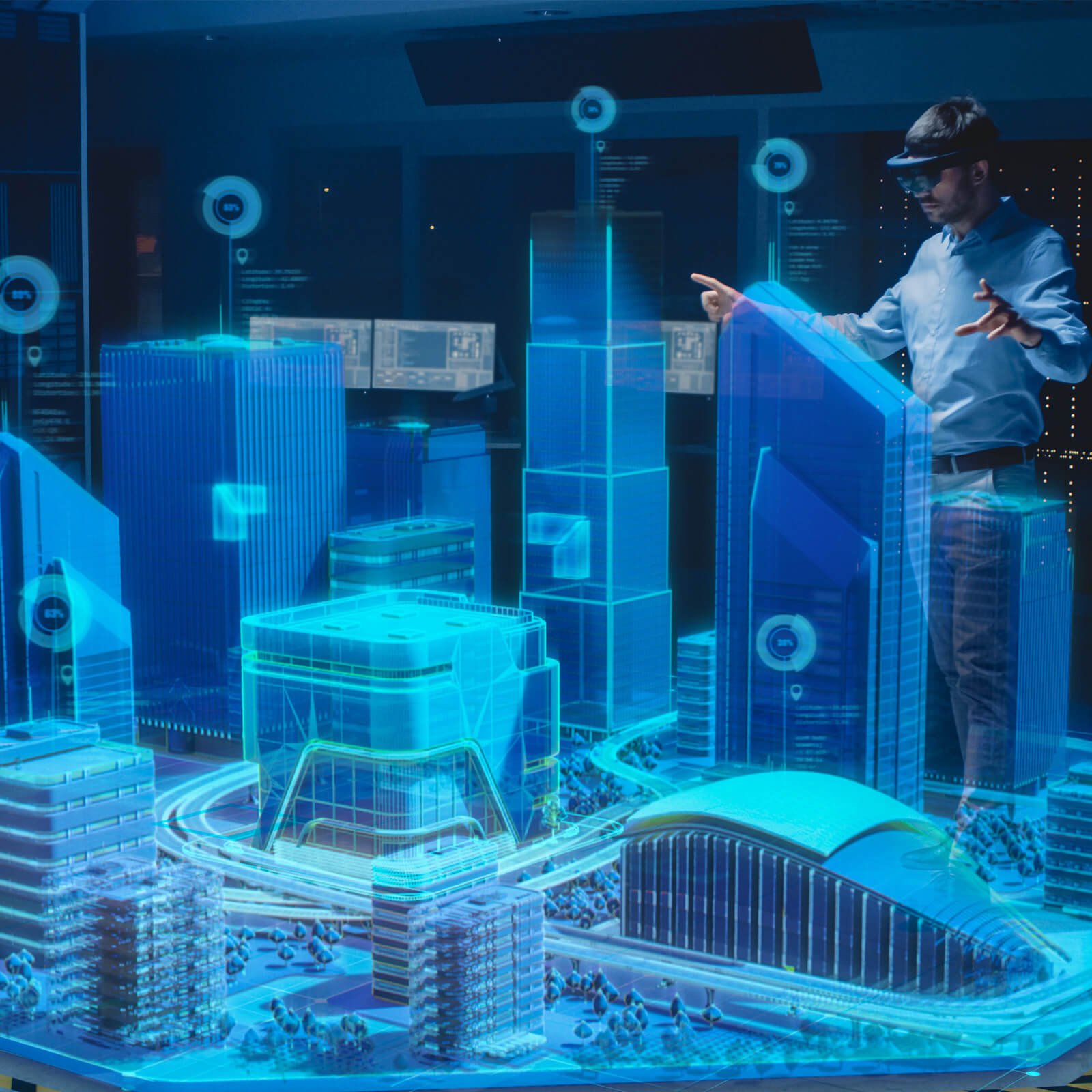 Mixed reality
Mixed reality integrates virtual objects into real environments, with a 3D representation in the form of holograms. In this case, virtual objects offer levels of interactivity. The most widespread device in terms of this technology would be Microsoft's HoloLens glasses.
Applications of mixed reality: holoportation, training, construction
Mixed reality applied to videoconferencing
Remote working and videoconferencing are already well-established routines in the workplace. However, many of the software tools used for communication in this context are outdated technologies such as a webcam or a headset.
Fortunately, some companies are exploring new possibilities. One of the most interesting is Microsoft's Mesh project. The proposal involves capturing a person's image in 3D and projecting it in real environments in what has been called holoportation. Users need HoloLens glasses that will show both the figures of the participants in the virtual meeting and various 3D objects.
This project, which uses cloud servers and is device agnostic (virtual reality headsets can also be used), has been in development since 2016. In addition to a holographic representation of meeting participants, it will enable 3D avatars with facial expressiveness.
Microsoft is working side-by-side with figures such as film director James Cameron or Guy Laliberté, founder of Cirque du Soleil, to make its mixed reality project happen. Only time will tell whether Mesh has real applications or will follow the fate of initiatives such as Second Life.
In any case, it seems that the different approaches to virtual, augmented, and mixed reality are poised to mark the technological evolution of the coming years. Projects such as Apple's long-awaited augmented reality glasses or the metaverse concept, attracting investments from Facebook, Epic, or nVidia, indicate that it will not be a passing fever. 
Sources: Forbes, Microsoft, https://www.lifewire.com/applications-of-augmented-reality-2495561
Featured topics
Read the most discussed articles