Keep Those Eggshells, they Could Power a New Breed of Batteries

The use of calcium carbonate from eggshells to produce electricity has opened new possibilities in organic waste management.
Several civilizations, including the Egyptians and Romans, revered the egg as a symbol of fertility and perfection. Nowadays, although the mystique has been stripped away, it is still one of our staple foods. The applications, though, do not end there. This time over, scientists are tapping on the potential of calcium carbonate, found in large amounts in eggshells. Its use could well provide a breakthrough in the technology behind current batteries. The team of researchers involved in this project is headed by scientists from the Helmholtz Institute Ulm in Germany, a research center focused on the development of new battery technologies. 
Together with Australian researchers, the German scientists have studied de electrochemical properties of these shells that, at best, end up in compost facilities. Within this technology project, they have explored the possibilities afforded by eggshells and egg membranes ground to a thin powder. This powder was heated to 300C for two hours in order to obtain calcite. Then, they used it as an electrode in a metallic lithium anode, submerged in a non-aqueous electrolyte, that is, the solution that works as an electric conductor. The results show a high power-conservation efficiency, which reaches 92 % over one thousand charge and discharge cycles. The next step will be the creation of a low-cost lithium-ion capacitator that includes the newfound material.
According to the researchers, although there is still a long way to go before it becomes commercially available, this is the first time that organic waste has been used as an electrode. This could be considered as a new approach to the zero-waste circular economy aiming for a more sustainable society.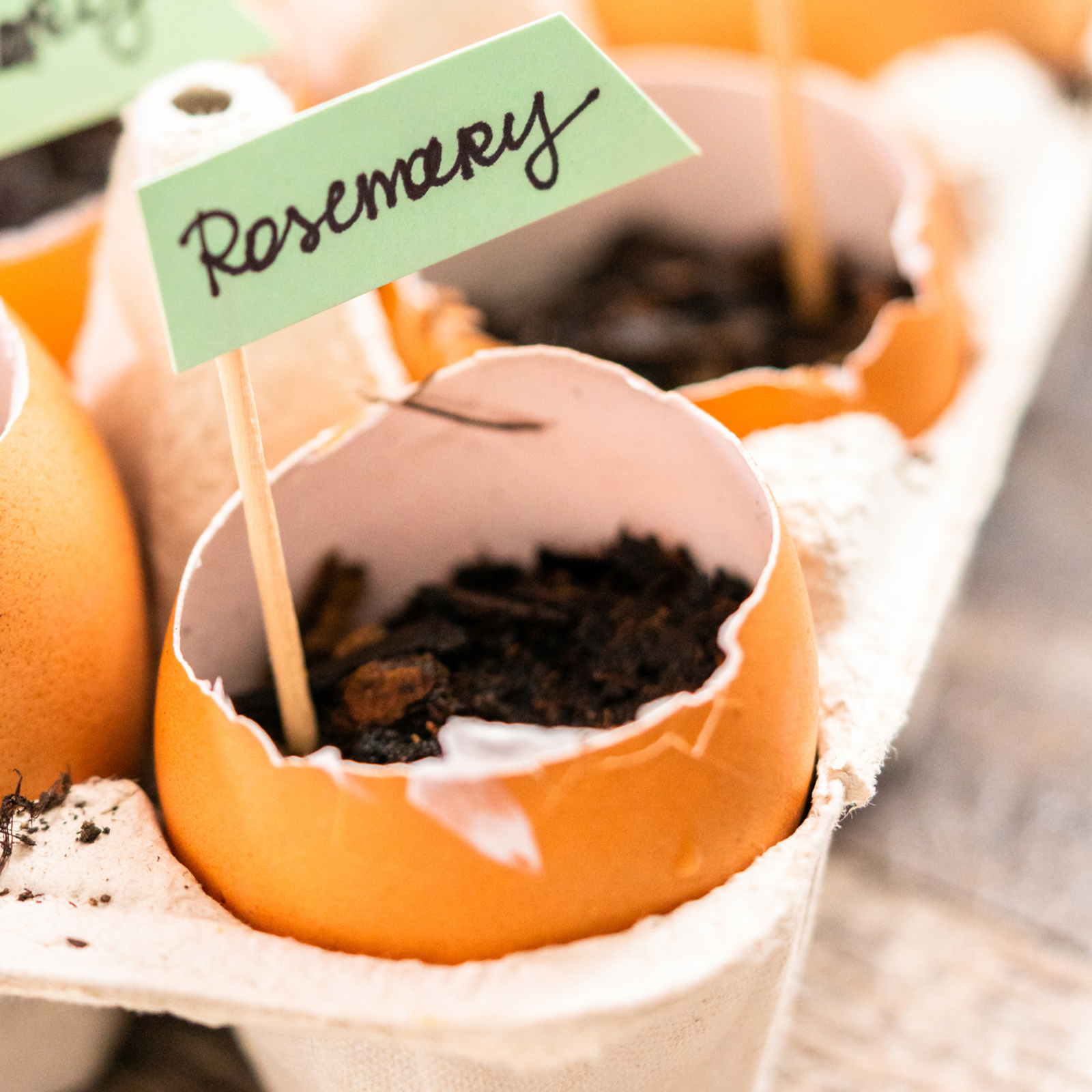 The endless applications of eggshells
However, this humble natural casing has far more uses. An estimated one billion-tons of eggshells are produced in Europe every year, so any initiative aiming to recycle them is good news.  Currently, eggshells are used for several purposes. One of the most striking ones is as a solid catalyst in the production of biodiesel, which reduces the use of polluting compounds. They can also be used to create bone structures for patients suffering from osteoporosis. Likewise, they have fertilizing and nutritional properties, which make them excellent candidates for supplements used for plants, animals, and humans. Additionally, the collagen found in egg membranes is one of the ingredients favored by the cosmetics industry.
And, if that were not enough, they make an excellent ally for all sorts of household hacks too. From a facial mask to cleaning products that make use of their abrasive properties all the way to garden fertilizers or a makeshift seedbed, where eggshells can be used as mini plant pots for the first shoots.
Featured topics
Read the most discussed articles