Shadows Could Become a Source of Renewable Energy

A team of researchers has developed a photovoltaic panel that leverages darkness to generate electricity.
In the field of renewable energies, there is life beyond photovoltaic or wind energy. For instance, we have talked about alternatives such as wave energy or we have even covered the use of sweat as a source of electricity for wearables. There is even the possibility of producing electricity from the snow. These technology projects show that energy is everywhere and that it only takes a little ingenuity and a good dose of engineering to harness it. Another proof of this is the innovative device created by researchers at the University of Singapore. If there is something more abundant than light, it is the shadow, and that resource is what they have taken advantage of to generate small electrical currents. They have named it SEG (shadow effect energy generator), and it may power many household devices in a not too distant future.
Researchers point out that today's photovoltaic cells need a continuous supply of light and that the interruption of this affects their energy performance. To alleviate this problem, this team considered the possibility of taking advantage of the lighting contrasts produced by shadows as an indirect energy source. They claim that this is an unprecedented approach and with great potential for creating devices that can work both indoors and outdoors, where the availability of light is usually more discontinuous. The technology they have developed is both affordable and self-powered.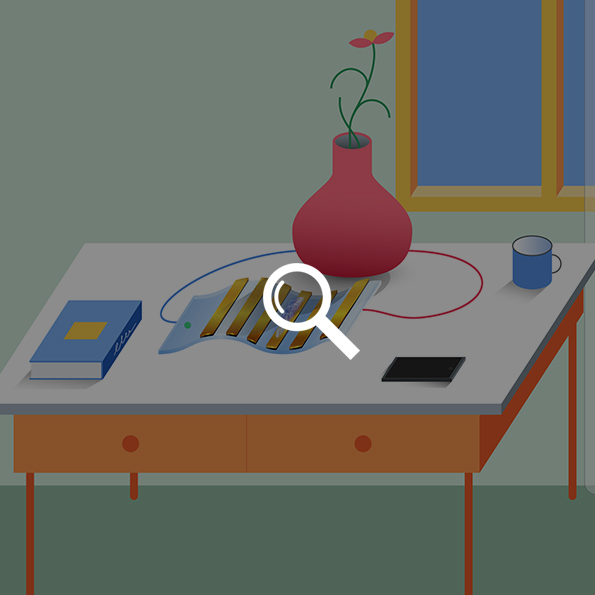 How does the shadow effect work?     
The initial device they have created consists of a series of SEG cells aligned on a transparent plastic membrane. Each of these cells has two layers: a silicon substrate and a thin gold film. When the entire surface of the device is exposed to light, the current of electricity it generates is very weak. And the same is true when it is completely shaded. However, when the cell is only partially illuminated, a significant electrical current is produced, as the cell becomes both a generator and a collector of energy. The first laboratory tests show that the usual lighting conditions in a home make it possible to generate an electric current of 1.2 V, i.e., strong enough to run a digital watch.
In addition to its use in wearables and smartwatches, researchers believe that it could be used in self-powered sensors. Thus, every time a movement occurs that alters the ambient lighting, the sensor will be activated automatically. Another area of interest would be embedding these PV cells into smart clothing. Finally, photovoltaic panels could be created for use inside the home.  
The developers of the SEG believe that their manufacturing cost would be lower than that of conventional silicon cells. To this end, they are considering replacing gold with other, more affordable materials. In short, to take another step towards using more sustainable technologies.
Source: TechXplore
Featured topics
Read the most discussed articles