How 3D Printing Is Rebuilding a Country at War

A school in Ukraine becomes an example of how 3D printing can help in regions devastated by human conflict or natural disasters.
A bloody and protracted war like the one in Ukraine greatly affects human lives. However, the long-term damage also includes infrastructure, be it energy, residential or public works. And it is often not possible to wait until the end of the conflict to start reconstruction. Life goes on, even under heavy shelling. But how to tackle these projects amid considerable logistical and material constraints, and how to do it quickly so that daily life can resume as soon as possible? Technological breakthroughs such as 3D printing may be one of the answers, as demonstrated by the latest project to rebuild a school in the Ukrainian city of Lviv.
3D printing to rebuild an elementary school...
Ukrainian authorities report that approximately 277 schools have been obliterated nationwide since the conflict's outset, casting a dire shadow over the prospects of future generations. In Lviv's case, a school has fallen victim to shelling, with an added complication: this western Ukrainian city has evolved into a refuge for a sizable number of displaced individuals. Among them are 75,000 school-age children. Fortunately, the humanitarian organization Team4UA has launched an initiative to address this crisis—a primary school constructed through 3D printing, executed at unprecedented speed.
The new Lviv elementary school occupies an area of 370 m2, making it the largest 3D-printed educational facility built to date. Notably, 99% of the concrete was sourced locally, bolstering its sustainability credentials. Moreover, a mere trio of workers is required to manage the 3D printing robot, streamlining the construction process.
The completion of the 3D-printed structure is anticipated within two months, while additional equipment will be ready by the close of 2023. The medium-term aspiration extends beyond this project, envisioning 3D printing to reconstruct other vital infrastructures recycling existing debris to form the concrete mixture.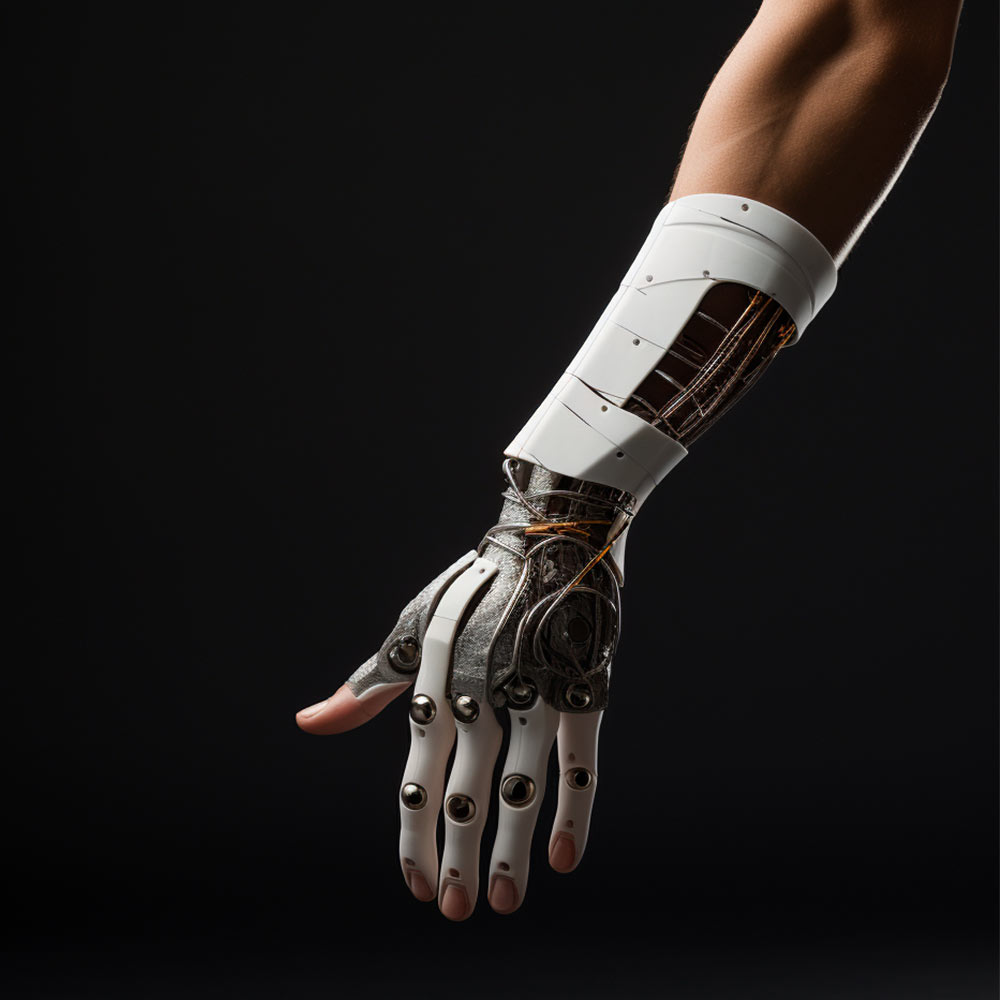 And helping out war amputees
While 3D printing is gradually finding its place within industrial domains, its adaptability, and cost-efficiency in crafting unique, custom projects have elevated it to a pivotal role in crafting human prostheses. A core advantage lies in its ability to seamlessly conform to the individual morphological attributes of users, delivering this adaptability at a notably lower expense compared to traditional prosthetics.
One specific arena where the need is profound resides in nations scarred by war. Such is the scenario in places like Ukraine, where an estimated ten thousand war-related amputations have occurred. In response, the Hands for Ukraine initiative, spearheaded by a Canadian NGO, employs advanced 3D printing methods to fabricate resilient human prostheses utilizing robust plastic materials. Facilitated by user-friendly software and hardware, the project is accessible to medical practitioners as well.
Post an initial pilot trial in early 2023, the project's architects are laying the groundwork for establishing two production hubs within Ukraine. One of these will take root in Lviv, with the second planned for Vinnytsia. The endeavor encompasses machinery, manufacturing resources, and the training of personnel responsible for printing the components poised to enhance the lives of those grappling with the aftermath of war. Beyond prosthetic manufacturing, this technology's transformative influence extends to biomedicine, even encompassing the realm of organ printing, as we recently discussed in this article on lung bioprinting.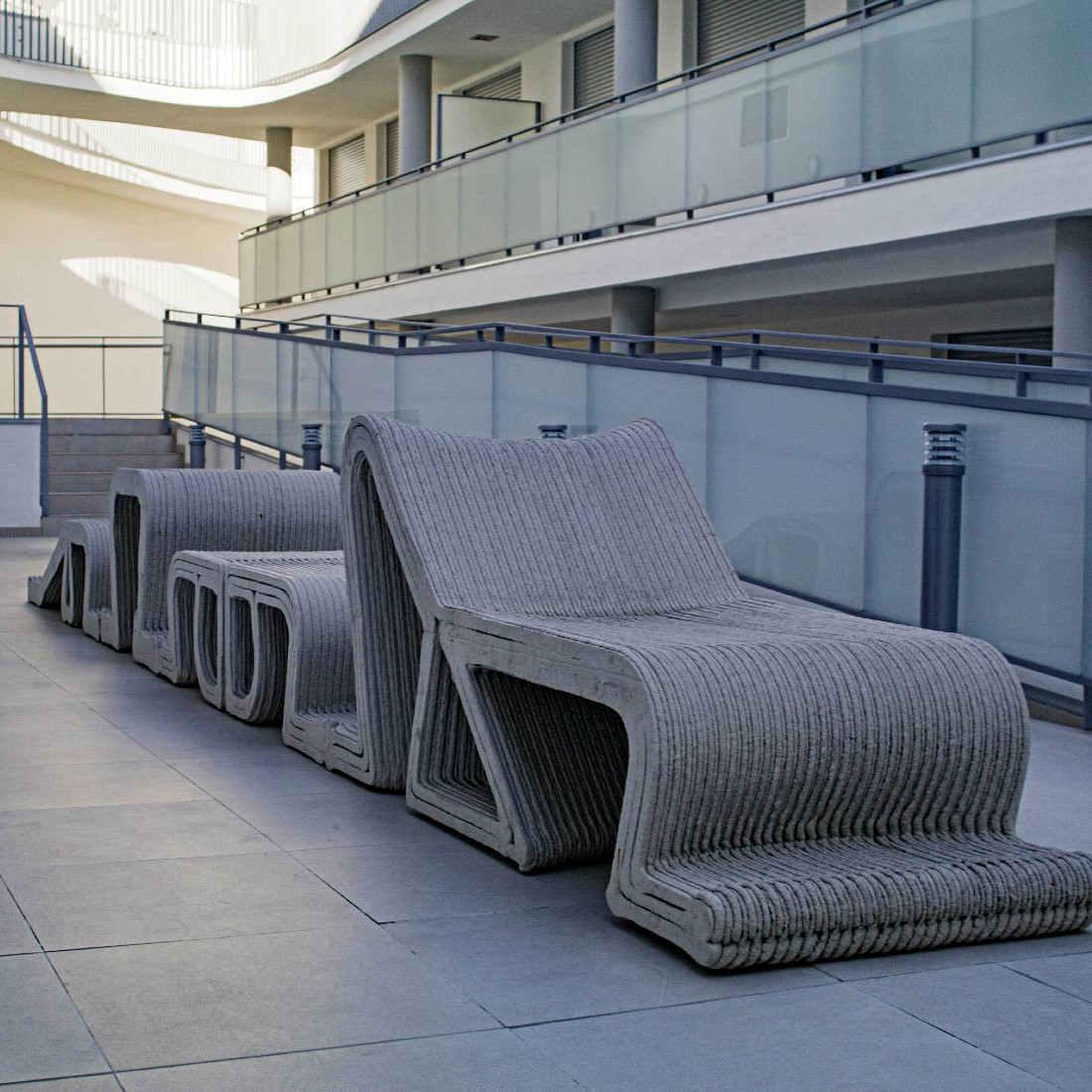 3D printing in times of peace
Beyond military conflicts, the application of 3D printing in construction continues to exemplify its potential. A recent instance of this lies in creating a 3D-printed concrete bench within a real estate development in Seville. This distinctive piece of urban furniture showcases sinuous lines made possible by the precision of 3D printing, eliminating the need for conventional molds and formwork. Manufactured with a technique known as contour crafting, the bench has already found its permanent place in the central courtyard of the Puerta Barqueta building. Check out this article for deeper insights into the construction of the bench and other forthcoming applications of 3D printing technology in future urban planning – such as acoustic screens and green facades.
Source:
Featured topics
Read the most discussed articles