What is Blockchain and how does it work?

Blockchain is the technology behind the virtual currency "bitcoin", but its potential applications will be much broader. Let us provide you with further elaboration on the subject.
Maybe you have never heard about what blockchain is, but it will be just a matter of time before you find out about it, a paradigm shift regarding the way we understand the digital world that will become integrated into our lives, at least according to the experts. Since 2008 when the mysterious Satoshi Nakamoto - it is not known whether one person or a group of them - invented Bitcoin and the underlying blockchain technology, its use has expanded into numerous fields, from smart contracts and renewable energy traceability to art buying. In this article, we are going to try to explain what blockchain means and why it will become a key player in the future of digital network.
What is Blockchain?
First things first, let´s contextualize it. Its own name will become later very illustrative to understand how it works. It was created as a "supporting actor" during the bitcoin revolution, as it is the technology or decoding system behind the virtual currency, sustaining all its architecture. Soon enough, it was seen that it had a tremendous potential by itself not only in financial transactions but also in other applications such as in public administration or the Internet of Things.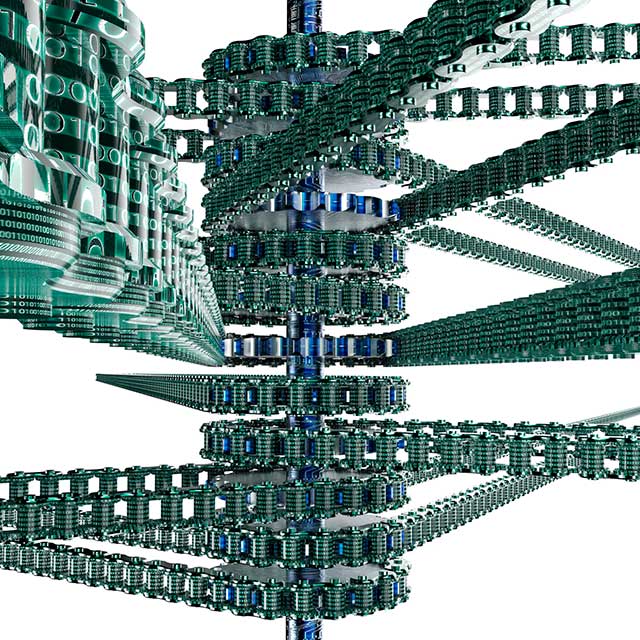 How does blockchain work?
Blockchain is a technology which allows data transferral in a completely secure way thanks to its extremely complex encryption system. It would be something similar to a company´s ledger, into which every cash movement is monitored; in this particular case, we are talking about a digital event book.
Besides, it introduces a tremendous novelty: this transfer does not require a centralized intermediary to identify and certify the information, as it is distributed in multiple independent nodes capable of registering and validating it without requiring any digital 'sign of trust' among them. Once introduced, information cannot be deleted as only addition of new records will be allowed, and it won´t be legitimized unless the majority of them agree to do so.
Is blockchain safer?
Along with the top security level provided by this system against hacking, there is also another great advantage: even if the network should fail, it would require just one of those computers or nodes to preserve the information intact and to keep the service running.
A perfect depiction of the importance of distributed networking is social media. With this system, blockchain would remove the centralization imposed by applications such as Facebook or Twitter when it comes to identifying ourselves or validating the origin of our messages, being the integrity of those messages guaranteed by the node network.
"Even if the network should fail, it would require just one node to preserve the information"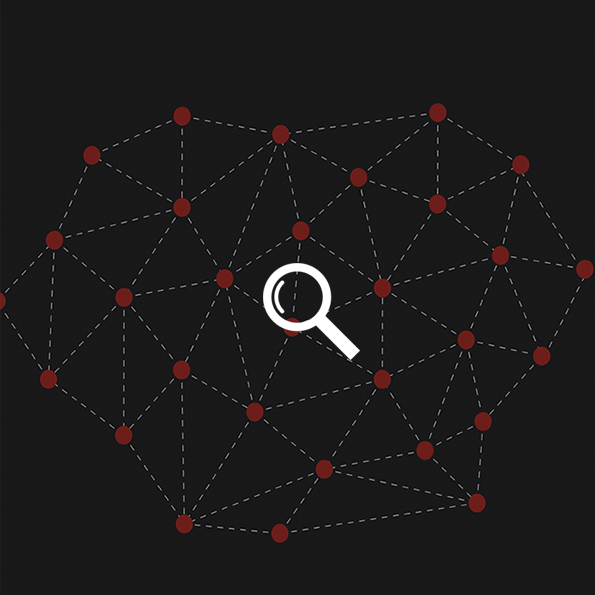 Who´s who in Blockchain
Let´s try to figure out who takes part in the blockchain and how does its technology work. Blockchain, as can be inferred from its name, works over a block structure. Each of those blocks contains encoded information about a transaction made through the network. We previously made the analogy of the ledger, into which we write down that A departed and B entered. Well, blockchain´s engine behaves in the same way, but it will be the distributed node network the one in charge of certifying the validity of those data. How do they do it?
How does the blockchain certificantion work?
Each block in the chain carries the transaction package and two codes, one indicating which block is preceding it (except for the original block, of course), and another for the succeeding one, that is, they are intertwined or daisy chained by the so-called codes or hash prompts. Now is when the concept of node mining comes into play, that is, the process of validation of the information. During this stage of mining or verification, when there are two blocks pointing towards the same previous block, it is just a matter of being the first block to be decrypted by the majority of nodes, in other words, the majority of the points in the network must agree in order to validate the information. Therefore, although blockchain generates multiple chains of blocks, the longest one will always be validated.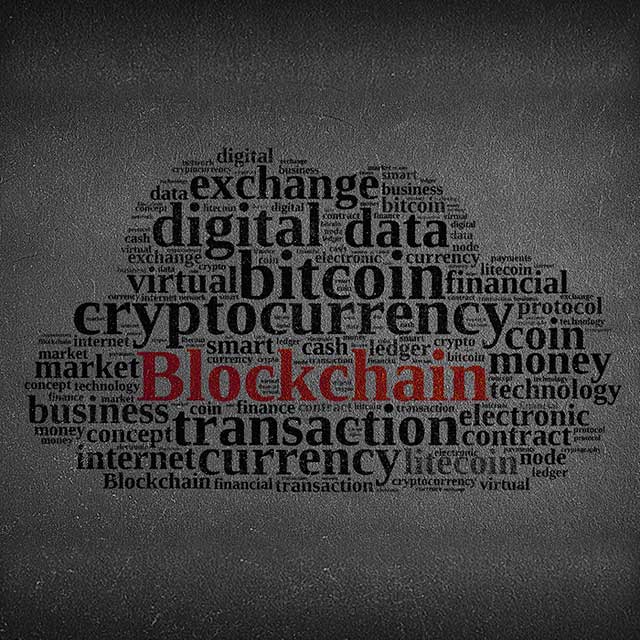 What is the future of Blockchain like?
Experts compare the arrival of blockchain with other milestones such as household computer use or the Internet development, that is to say, a system that will change our way of understanding business and society itself.
One of its greatest prospective potentials is in the field of smart contracts: with blockchain´s technology, verified agreements and transactions will be made possible without revealing confidential information between the parties and without any "referee" figure involved, such as payments to distributors or, for instance, online car renting.
An ally for IoT and democracy
Not only that. Based on the same principle, blockchain will be pivotal in the Internet of Things. Our electronic appliances will be able to communicate in a secure and transparent manner, and we will soon see our refrigerator purchasing online our favourite brand of yoghourt when it detects the expi we ran out of it.
Public administration will have an invaluable ally in this encryption system. Issues such as postal voting which, in spite of the attempts made through diverse types of technologies hasn´t been able to withstand hacking, could now become a viable option for voters, providing them with security against identity theft and the convenience of not having to move around.
Currently, there are plenty of research endeavours aimed at blockchain-supported structure implementation, so we will soon be able to witness whether it becomes the technology of the future.
What are NFTs? The new application of blockchain explained
In addition to the numerous applications already mentioned in fields such as cryptography or smart contracts, blockchain technology has recently made headlines for a new application. These are NFTs (Non-Fungible Tokens), which basically make it possible to generate certificates of ownership of digital assets. One of the most mediatic examples has been the sale for nearly seventy million dollars of "Everydays - The First 5000 Days", a work of art by the digital artist Beeple. And it is not the only case. Jack Dorsey, founder of Twitter, has auctioned his first tweet for $2.5 million. What do both examples have in common? That their buyers have acquired an NFT certifying that they are the owners of those sets of bits. But how exactly do they work?
Most NFTs are based on the Ethereum cryptocurrency blockchain technology. Unlike the cryptocurrency, the NFT also includes the ownership data of the buyer and is an indivisible and unique asset. If it were to be compared to an object in the physical world, it would be the equivalent of a print signed by an artist. Even if thousands of copies exist, the signed print would be unique. Another feature of NFTs is that they will allow artists to collect royalties on each transaction. Only time will tell whether this is a speculative fad or a paradigm shift in the digital world.
Here you have a video summarizing in a very graphical way everything about blockchain.  
Sources: Bit2me, Institute for the future, The Verge  
Featured topics
Read the most discussed articles