Smart Accessibility: an App for Smartwatches Alerts Hearing-Impaired People

The new app can identify specific sounds such as ambulances, alarms, or birds' chirping and convert them into notifications.
As you are about to cross the street, an ambulance is approaching at full speed. Unfortunately, you can't hear the siren, as you are hard of hearing. Luckily, your smartwatch vibrates and emits a warning: "Ambulance approaching." That, in a nutshell, is the goal of a new project at the University of Washington. By leveraging wearables' potential, it aims to provide people with hearing disabilities with a new tool for managing themselves in domestic and urban environments.
Dubbed SoundWatch, the app uses machine learning to identify numerous sounds. Its library includes police vehicles and ambulances, a microwave bell, a fire alarm, the doorbell, or even birds chirping. Because, according to its developers, more than just a practical addition to everyday tasks, it is a device intended to amplify people's sensory experience.     
The first prototype, which the developers named HomeSound, was based on a network of tablets distributed throughout the home. Users could check on each screen to see what was happening in their home, from a crying child to a running tap or a barking dog. The success of preliminary tests generated demand for a device that would also work outdoors, which led to the development of SoundWatch.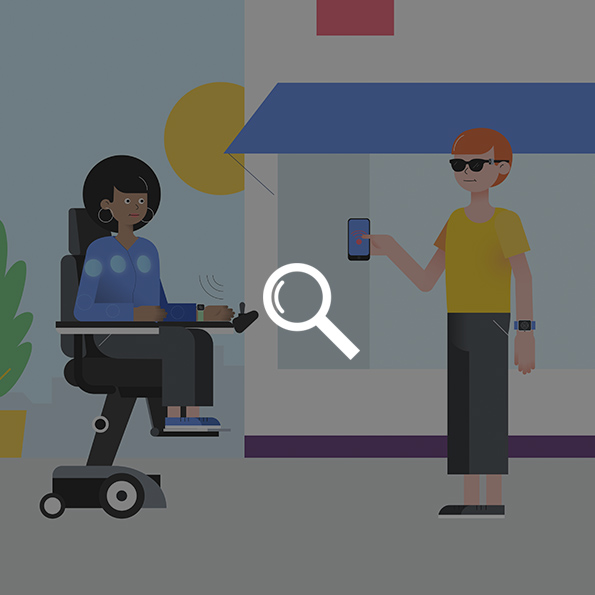 As real-time audio processing was power-hungry, they decided to pair the smartwatches with cell phones via Bluetooth. In this way, the phone would take care of the computationally intensive processes. Even so, the software is still in a learning phase. One of the areas of work is the ability to differentiate between specific sounds and mere ambient noise.
The app is expected to be available soon for Android, although there is already a downloadable app in beta.
In the meantime, in addition to this smartphone technology, the team is developing a system that provides similar visual warnings, albeit using augmented reality glasses.
Smartphones, the new guides for the visually impaired
As the SoundWatch app shows, smartphones are becoming essential support tools for people with physical or cognitive disabilities. If the former serves as a tool for those suffering from hearing problems, a new generation of cell phone technology will do something similar for those suffering from vision problems. We are talking about LiDAR sensors. This technology allows 3D mapping of the environment through laser pulses. Besides being used for augmented reality, these sensors are beginning to be an ally to manage outdoors in the absence of vision. This functionality is already available in some latest-generation phones, making it possible to determine the distance of people, objects, and vehicles with great precision. To give you an idea, a phone equipped with LiDAR can act as a meter to measure rooms with a margin of error of only centimeters. However, with less charm than a Labrador.     
In short, the field of wearables is opening up numerous smart accessibility alternatives for all types of people. If you want to know other applications of this technology in the field of health, you can take a look at this article on smart garments. 
Source: TechXplore
Featured topics
Read the most discussed articles