This Friendly Robot Teaches Children to Wash Their Hands

The test for this robotic technology was carried out in a village in India, where the device helped improving child hygiene.
Robots in factories, robots exploring the depths of the seas, robots working on offshore oil rigs… When thinking about the main applications of robotics, most of those that come to mind are related to manufacturing and industrial uses. Robots, however, are also called to play an important role in social terms, whether by assisting seniors or in education tasks. And that is the approach that they are exploring at the University of Glasgow (United Kingdom) in a joint technology project with the University of Amrita Vishwa Vidyapeetham in India. The outcome is a robotic technology to improve child hygiene in the village of Kalpetta, in the Wayanad district. Dubbed "Pepe," their device is a hand-shaped robot with its mouth on a screen that helps to raise awareness amongst the kids at the local primary school about the importance of regular handwashing.
The robot hand, which features a set of eyes, so the one hundred students at the school feel like it is paying attention to them, speaks in Malayalam, their mother tongue, which creates a sense of closeness. Pepe's developers were seeking to establish an emotional bond with the students by using an animated mouth, as well as leveraging the "Hawthorne effect," whereby people change their behavior when feeling observed. The robot is controlled from a nearby room with screens that receive the video stream and from where a human operator activates the device.
The initial tests of this technology project have been a success, as the percentage of children washing their hands was boosted by 40 percent. These figures are especially relevant when considering that every year 300,000 children die all over the world because of diarrhea and other diseases related to the lack of handwashing. Additionally, the school is using this robotic technology to spark interest in STEM degrees among students.
Pepe has been manufactured with already existing technologies, which has enabled to keep the cost down to 7,000 rupees (around 90 €). The technology is expected to be implemented in other educational centers across India throughout 2020.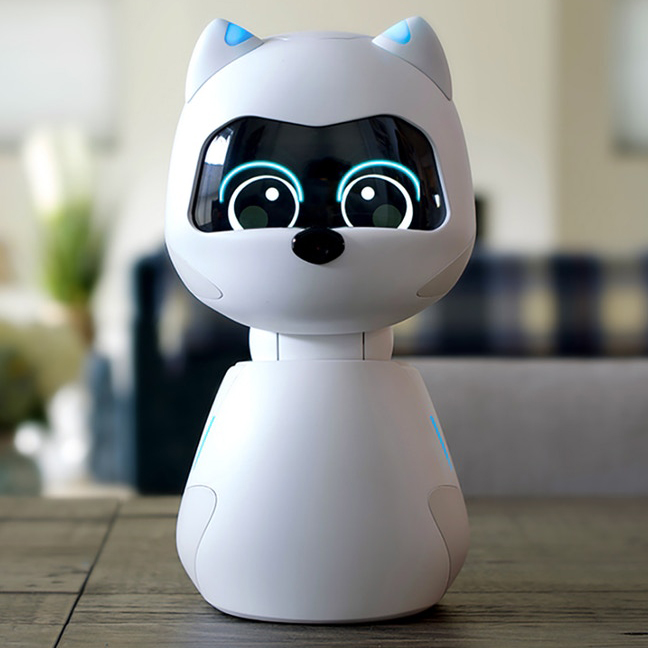 The advent of the social robotics age
Although social robots are a growing trend, previous experiments in the field, such as the Aibo robot, have not garnered the anticipated interest. The challenge is developing robots able to convey empathy and that are not perceived by users as intruders. It looks like the key, beyond anthropomorphic expressions, lies in deep learning, artificial intelligence, and personality. This, at least, is the belief of Mita Yun, a former Google engineer behind Zoetic AI and Kiki, the company's cat robot, which made its debut at the CES 2019 technology show.    
According to Yun, Kiki benefits from progress made in psychology, social sciences, and technology. Thus, each device has its own personality traits and learns from its environment and its owner. Substantial effort has been made too in terms of privacy, as Kiki is not connected to the cloud nor transmits information online. Instead, it processes all data locally. The developers of this robot envisage its use at home to educate children, keep company and monitor people with motor or cognitive disabilities. If they strike the right note is yet to be seen.
Source: TechXplore, ZDNET
Featured topics
Read the most discussed articles