What Is Sustainable Regeneration and Which Projects Have the Greatest Impact?

Sustainable regeneration focuses on active ecosystem recovery rather than mere damage mitigation.
About forty kilometers south of the French town of Dijon, in the heart of Burgundy, lie the vineyards of Beaune. But what is so special about them, besides their renowned wines? This area has the oldest vintage record in the world, with harvest data dating back to 1354. As is well known, the 14th century marked the transition to the Little Ice Age from the medieval climatic optimum. So the Beaune records are an invaluable source of information about the relationship between agricultural practices and climate. Being such a sensitive crop, variations in wine production are a good gauge of climate change. And, for the same reason, it has become one of the first testbeds for sustainable regeneration or, more specifically, regenerative agriculture.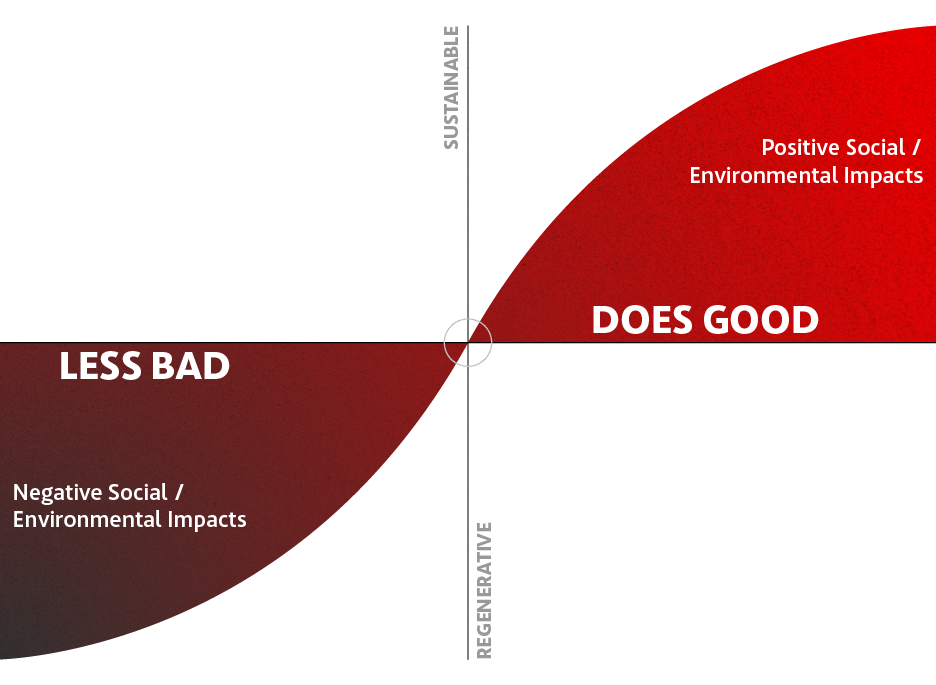 What is sustainable regeneration?
At the beginning of the 21st century, when anthropogenic climate change was still the subject of controversy, the most optimistic estimates spoke of reversing global warming. After the Paris Agreement in 2016, forecasts and targets were becoming more conservative: it was now a matter of keeping global warming below 2°C. The latest IPCC report follows a similar logic: emissions reductions will, at best, limit warming to 1.5°C.
Advances such as renewable energies are undoubtedly positive, but a new philosophy reflected in sustainable regeneration projects is gaining momentum. For example, it means moving from carbon neutrality to a net positive impact on agricultural and industrial activities. Since the time of the first industrial revolution, the balance sheets of the industry did not consider the so-called negative externalities. That is, the social and ecological impact in addition to the economic one. The three categories must go hand in hand in regenerative capitalism and cannot be understood independently. This is called a holistic approach.
In addition to climate change, sustainable regeneration takes into account a world of limited resources. At its core, it is about the industrial activity starting to behave more like natural ecosystems, where all resources are used without undermining the overall balance.
Sustainable regeneration projects   
This new production philosophy is having an impact on numerous sectors. From agriculture to energy to construction, more and more companies are seeking a positive impact.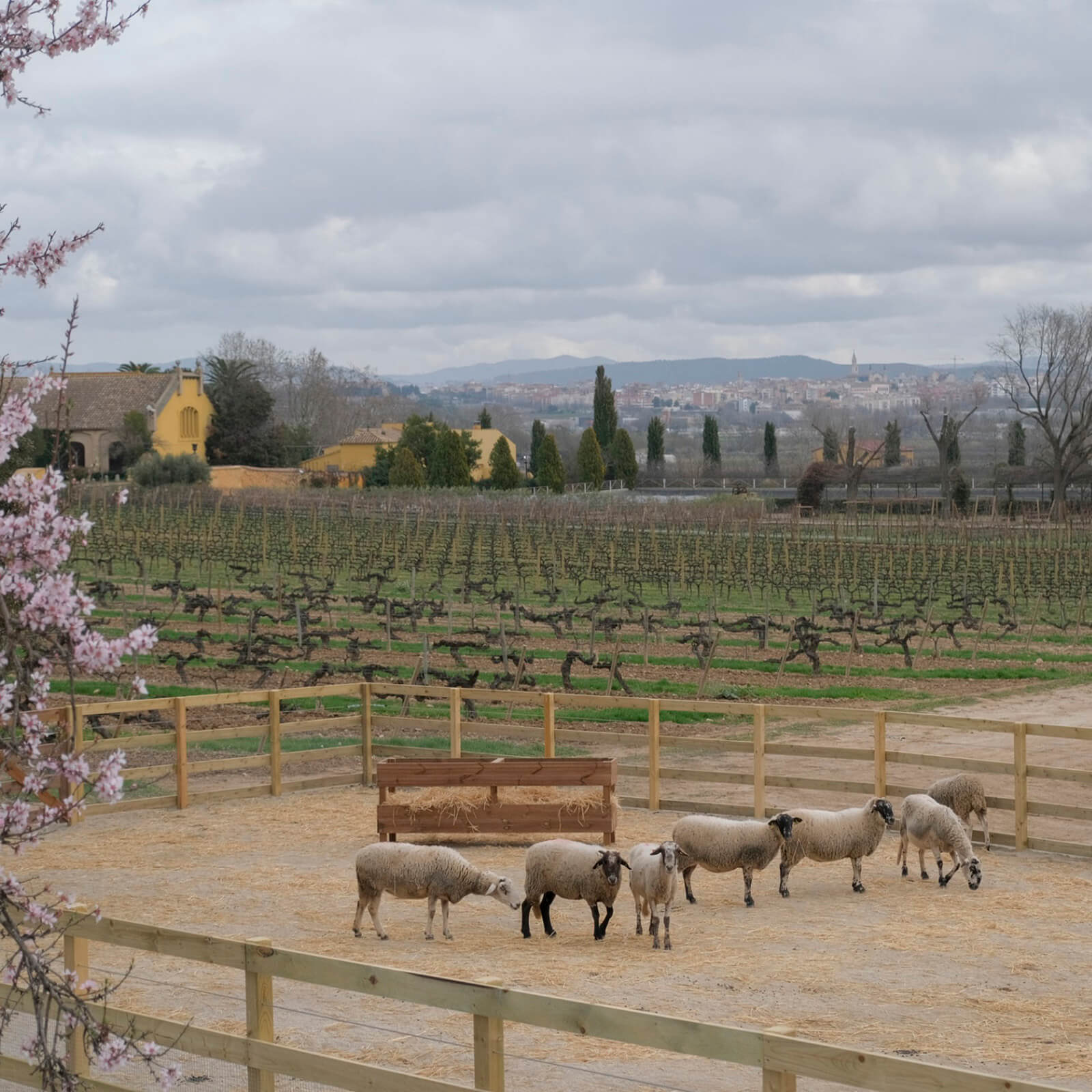 Regenerative agriculture: the case of viticulture
As noted at the beginning of this article, viticulture leads sustainable regeneration projects in the agricultural world. In fact, there is a foundation for regenerative viticulture in which some of the most important wineries in the world are involved, such as the Spanish winery Torres or Jackson Family Wines. Thus, there are a growing number of wineries that are adopting sustainable regeneration practices such as:
Soil regeneration through plant cover
Improving nutrient balance with organic fertilizers
Increasing biodiversity in vineyards
Livestock integration
At the last congress of this foundation, the Torres winery presented its project to regenerate 500 hectares of vineyards. Part of the strategy is to promote plant cover - plants that were so far considered "weeds" - to improve the balance between plants and soil, resulting in greater biodiversity in terms of insects and microbial fauna.
Animals such as sheep will also graze among the vines, carrying out natural fertilization and superficially tilling the soil. These vineyards were already organic, but regenerative agriculture is a step beyond simply removing pesticides and chemical fertilizers.
Towards a regenerative architecture
Construction, especially cement and concrete production, is one of the sectors with the highest greenhouse gas emissions. The sustainable architecture movement has been pushing for decades for more energy-efficient construction by using innovative materials and new structural solutions, as you can read here. However, as with agriculture, sustainability is giving way to so-called regenerative design.
One of the initiatives in this sector is the International Living Future Institute. This non-profit organization has developed the Living Building Challenge, which proposes a series of requirements for regenerative design. Each of these includes several categories, although we will limit ourselves to the most significant examples: 
Place: integration into the environment
Water: water positive
Energy: energy positive
Health and happiness: healthy interiors
Materials: positive carbon footprint
Equality: egalitarian investments
Beauty: ability to inspire and educate
As can be seen, some of these are very abstract, but it is a roadmap for building the future. A more specific example would be the use of self-repairing, carbon-positive concrete, i.e., capable of carbon dioxide sequestration over its lifetime.
Sustainable regeneration in other industries
Construction and agriculture are not the only sectors where sustainable regeneration projects are emerging. Today, several manufacturers are adopting strategies to make a positive impact in social and ecological terms. One example is Interface, a manufacturer of modular carpets. One of its pilot projects is Factory as a Forest, in which it built a factory in Australia that cleans the air, purifies water, and sequesters carbon. Subsequently, it has been applying the findings and design alternatives to other factories in the US.
In 2018 this company was already carbon neutral, but it has gone a step further with the launch of carbon-negative carpets. That is, with a manufacturing process that reduces the total amount of carbon dioxide in the environment. 
Infrastructures are another fertile ground for sustainable regeneration projects. One initiative that adopts the holistic approach to sustainability mentioned at the outset is the Quito metro. Undertaken by ACCIONA, the impact of the new line has been felt in all its phases.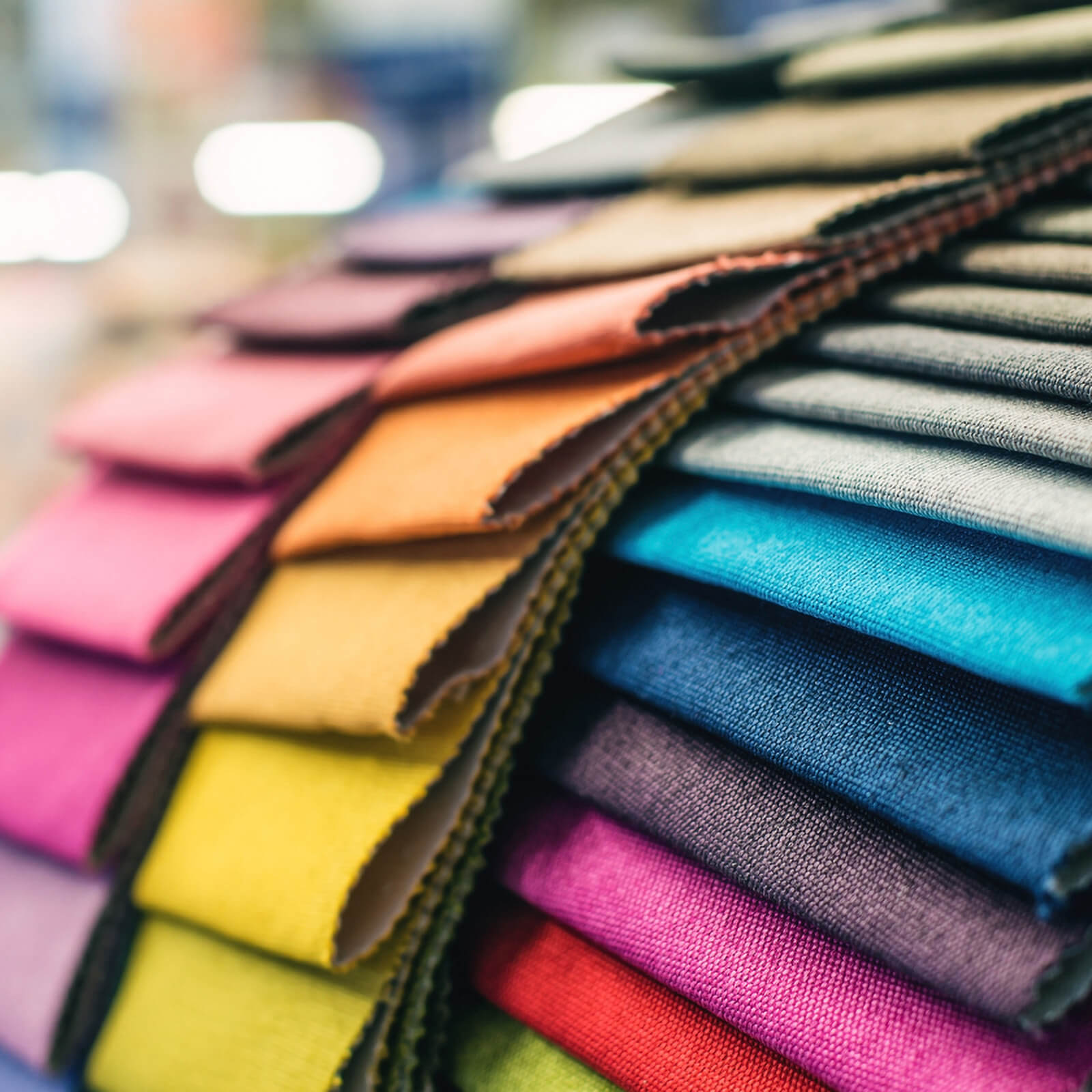 Firstly, in the construction work itself, which, in addition to generating employment and offering training, is committed to recycling the waste generated. Thus, the city's artisans have made musical instruments and furniture from the leftover wood. The trees in the work area were also protected, along with the archaeological remains. In addition, the 400,000 users of the line are expected to generate 67,000 tons of carbon dioxide less each year than by using private transport. In other words, an economic, environmental, and social impact.     
Along with the construction industry, the fashion industry is another major contributor to greenhouse gas emissions. This is due both to the production processes themselves and to the throwaway clothing philosophy. Of course, the intensive agriculture needed to produce fabrics such as cotton is one of the first areas for improvement. Thus, companies such as The North Face, Timberland, and Burberry invest in regenerative agriculture and work with suppliers who share these practices.
In short, this is a paradigm shift that will affect many industries. We will be addressing more of these projects over the coming months and years. It looks like sustainable regeneration is here to stay.
Sources: Research Gate, Forbes, Sustainable Brands, https://www.euronews.com/green/2021/07/09/soil-is-miraculous-how-regenerative-agriculture-could-transform-fashion
Featured topics
Read the most discussed articles