Brick by Brick: Another Way to Recycle Plastic

This alternative "concrete" does not crack and allows the disposal of difficult-to-recycle waste in the shape of plastic bricks.
At I'mnovation-Hub, we often talk about innovative building materials, many of them proposed as sustainable solutions. The idea of an American startup using giant plastic bricks as constructive concrete could soon be another option.
The company will apply the technology in a community project that will process waste from a landfill in Idaho, USA, to produce infrastructure and street furniture.
In this article, we will address: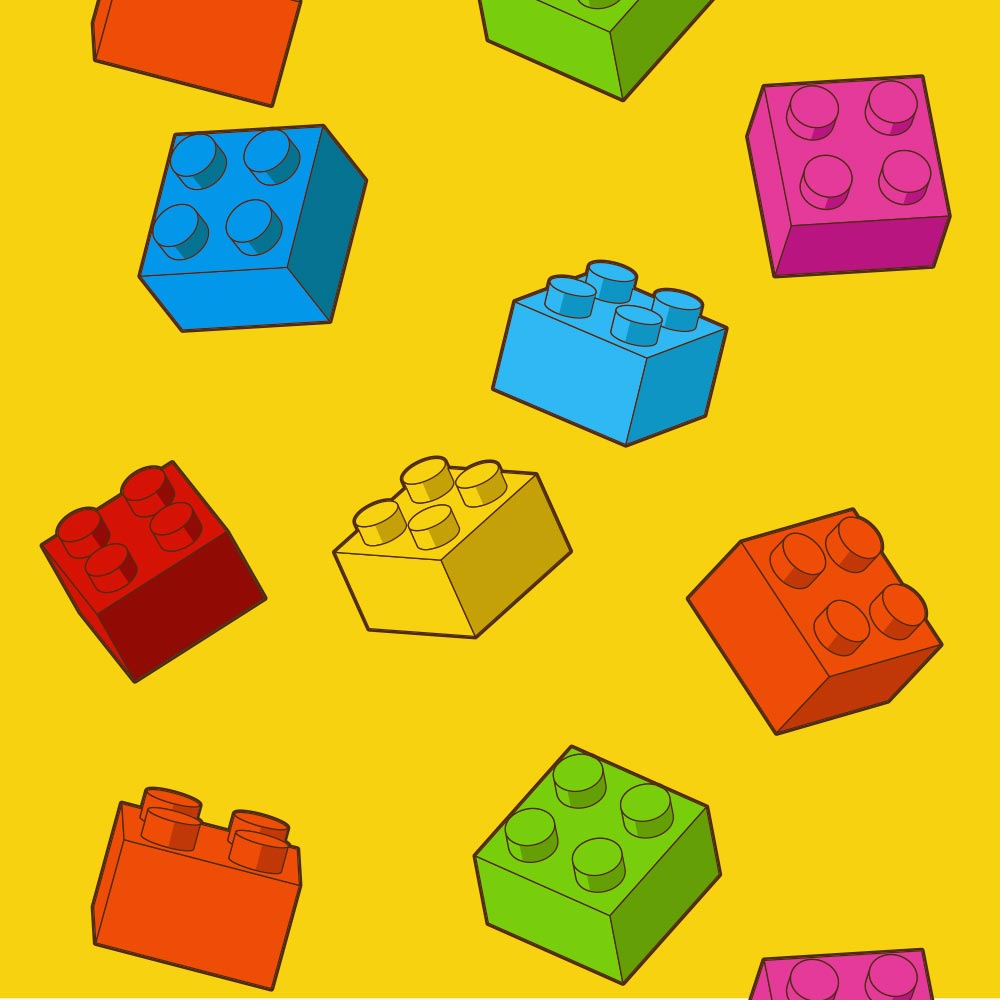 What are plastic bricks made of?
Plastic recycling faces many challenges, such as the mixing of waste and organic contamination. Some of it isn't easy to recycle and ends up in landfills. Due to lack of control, other waste ends up in the sea.
Among the solutions currently explored to eliminate these large masses of waste are plastic-eating bacteria, which can also be used to produce bioplastics, as explained in this article.
Instead of breaking them down, however, the new technology uses plastics from various sources to make colorful blocks that can be used in the manufacture of walls or street furniture, among other applications. 
Named ByBlock, the plastic bricks developed by the U.S. company are 16 inches high by 8 inches wide and deep and have a 22-pound weight.
One of their main advantages is durability since they do not suffer from cracks or spalling. But how exactly are they manufactured? 
The manufacturing process
The new plastic bricks are manufactured in a relatively simple process that is divided into three fundamental stages: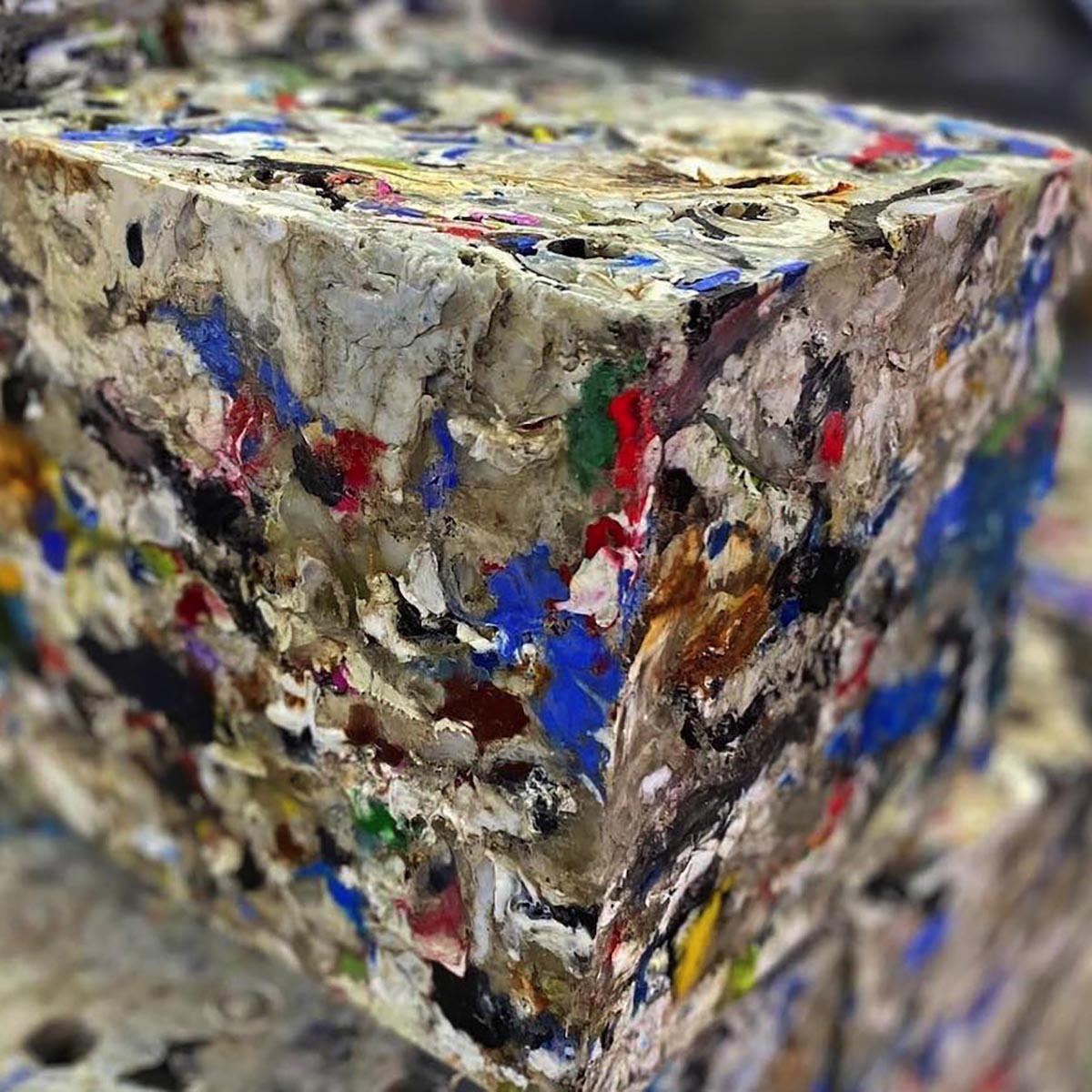 Collection of discarded plastic, which can be bags (LDPE), water bottles (PET), or plastic jugs (PP), among others.
Shredding of waste.
Compacting into bricks through high-temperature steam with a patented process.
The manufacturer has created modular, easy-to-transport machines that carry out the entire crushing and compacting process. This means they can be installed in virtually any location, from businesses to government buildings, to produce bricks on site.
One of the reasons for this versatility is that the plastics used do not require cleaning or sorting.
Thus, each ton of plastic from waste is used to generate one ton of plastic bricks.
A street bench made of plastic bricks
The manufacturer of ByBlock bricks has reached an agreement to apply its technology in the Greater Boise Metro area in Idaho. The deal will enable the processing of up to 72 tons of plastic from local landfills to produce the recycled blocks.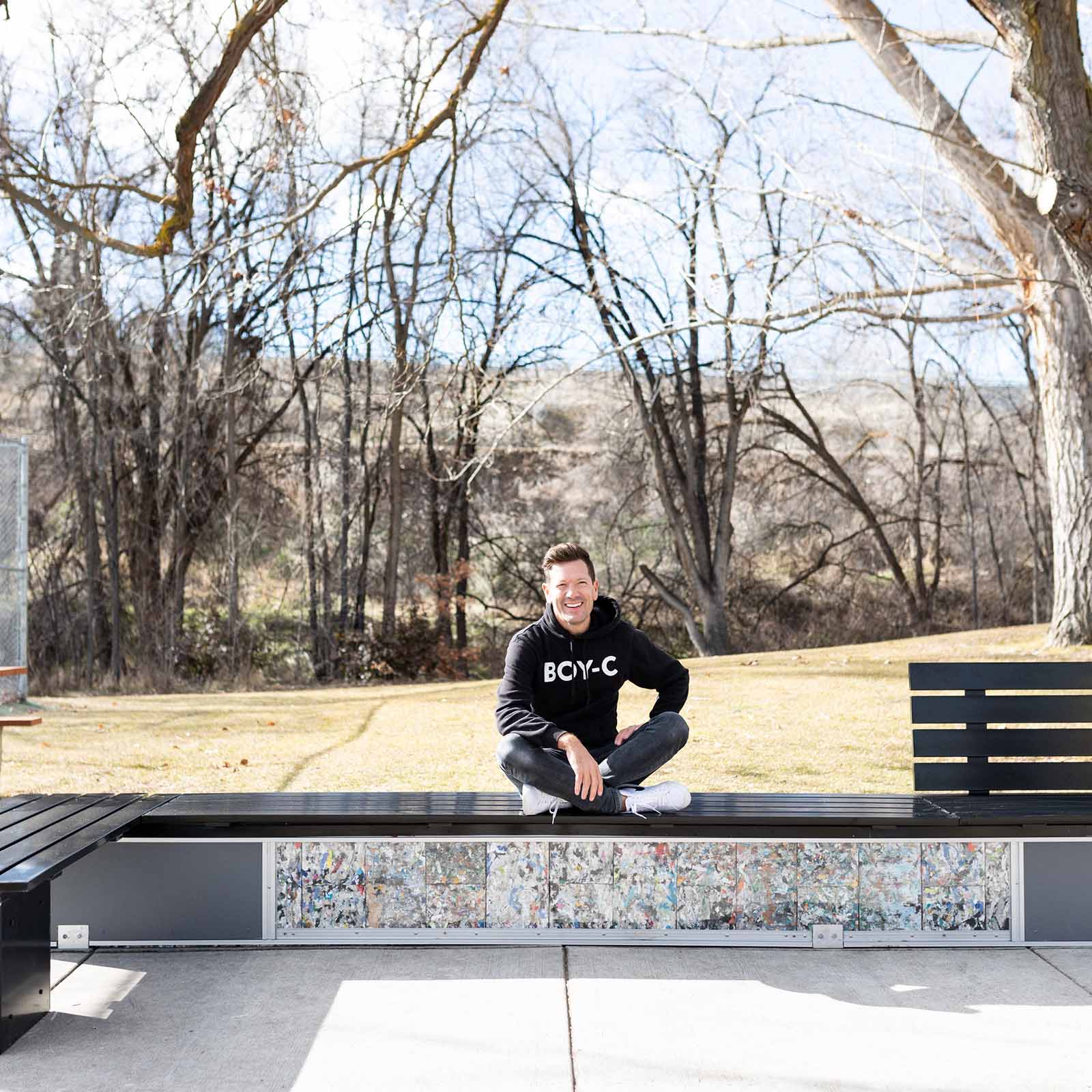 One of the first results of the pilot project is a street bench made from recycled plastic that has been installed in a local park. However, the material is expected to be used in other pieces, such as bus shelters, in the coming years.
Other examples of recycled plastic in the construction industry
Lately, we have been talking about construction alternatives that use plastic. In some cases, these are experimental prototypes such as Trashpresso. This mobile recycling plant is capable of processing plastic bottles and turning them into tiles for homes and buildings. The machine uses solar energy to carry out the entire process.
Another example is the use of plastics, although not for buildings, but in road construction. Under the name MR6, a Scottish company has launched an asphalt mix that reduces the bitumen used to manufacture conventional asphalt by 10%.
Finally, companies are already using the plastic from disposable coffee cups to make construction boards that replace plywood.
All these cases, from boards to plastic bricks, share the common denominator of the circular economy. That is, the quest for zero waste in manufacturing and consumption to achieve a more sustainable economy.
Sources:
Featured topics
Read the most discussed articles