What Is the Metaverse and How Will it Impact our Lives?

While some still debate whether the metaverse is pure hype, the tech behemoths are taking positions on what they see as the next-gen Internet.
The sensors show abnormal pressure in one of the pipes. Something seems off at the Jubail 3B desalination plant in Saudi Arabia. Laura inspects the sensors and detects a possible malfunction, which she brings to the attention of everyone else present. But Laura is not at Jubail 3B. Nor in Saudi Arabia. The operator is more than six thousand kilometers away in a control center in Madrid. And the ocular inspection is carried out with a virtual reality helmet on a digital, three-dimensional replica of Jubail 3B with data updated in real-time thanks to IoT sensors. In addition, the accompanying team of specialists has connected from various parts of the world with their respective avatars. Because that plant is one more of the spaces created by her company in the metaverse, a virtual sphere that, aided by the blockchain, will have a very tangible impact on our lives.
Indeed, the metaverse promises to be much more than an entertainment space. If the forecasts of technological giants such as Microsoft or Meta come true, we are talking about a new way of working, socializing, learning, and having fun.
In this article, we will cover the following points:
What is the metaverse?
In 1920, Czech writer and playwright Karel Čapek first used the term "robot" applied to the artificial workers in his play "Universal Robots Rossum." More than half a century later, in 1982, William Gibson coined the term "cyberspace" in his cult novel "Neuromancer." Both words, born in the realm of science fiction, would make their way into reality.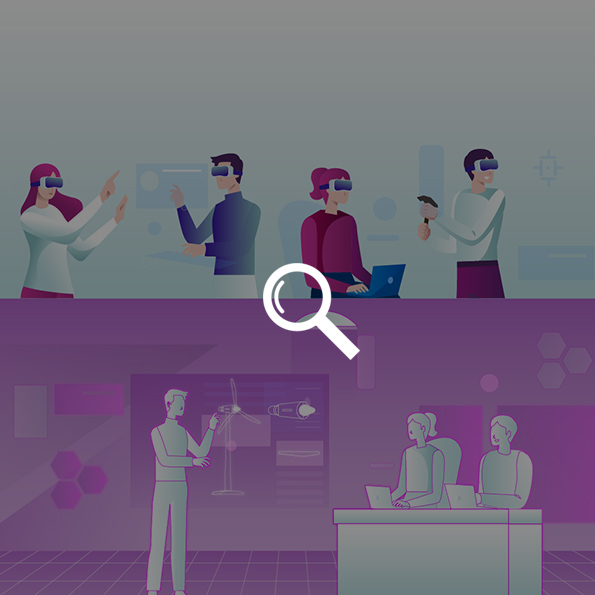 The term "metaverse," which in a way is an evolution of the term "cyberspace," would follow a similar path, although just ten years later. It was thanks to the pen of Neal Stephenson that he used it for the first time in his cyberpunk novel "Snow Crash" (1992).
Today, it no longer belongs to a secluded science fiction section of a bookstore. Instead, it is increasingly popping up in the business plans of technology companies and the strategies of investment funds. The consulting firm Sentieo points out that in 2021 alone, one hundred and sixty companies mentioned the metaverse in their income statements, ninety-three of them after Facebook was renamed Meta. But what exactly is this concept?
More than a technology or platform, it is a set of technologies that converge in the digitalization of reality and how we relate to each other.
Specifically, it is a network of virtual and interconnected worlds that can be accessed through various devices. Not only virtual reality headsets, but also augmented reality systems or even cell phones and computers.
In that sense, it is not a radical departure from the Internet as we know it, but an evolution, just as the mobile Internet was with the transition from desktop to smartphone.
As part of this evolution, and if we had to talk about the antecedents of the metaverse, we could go back to Second Life. This virtual world, launched in 2002, was a primitive version of the metaverse with avatars and the possibility of participating in recreational activities such as concerts or buying and selling virtual objects.
However, it came too soon. Neither the computing capacity of an average computer at the beginning of the 21st century allowed processing truly functional three-dimensional worlds nor was there bandwidth for a seamless experience. And there, cloud processing power and 5G transfer speeds are set to play a critical role, enabling virtual reality devices to be miniaturized.
What are its main characteristics?
At the moment, the technological battle is raging for control of the metaverse. Who will be the gatekeeper of this virtual world?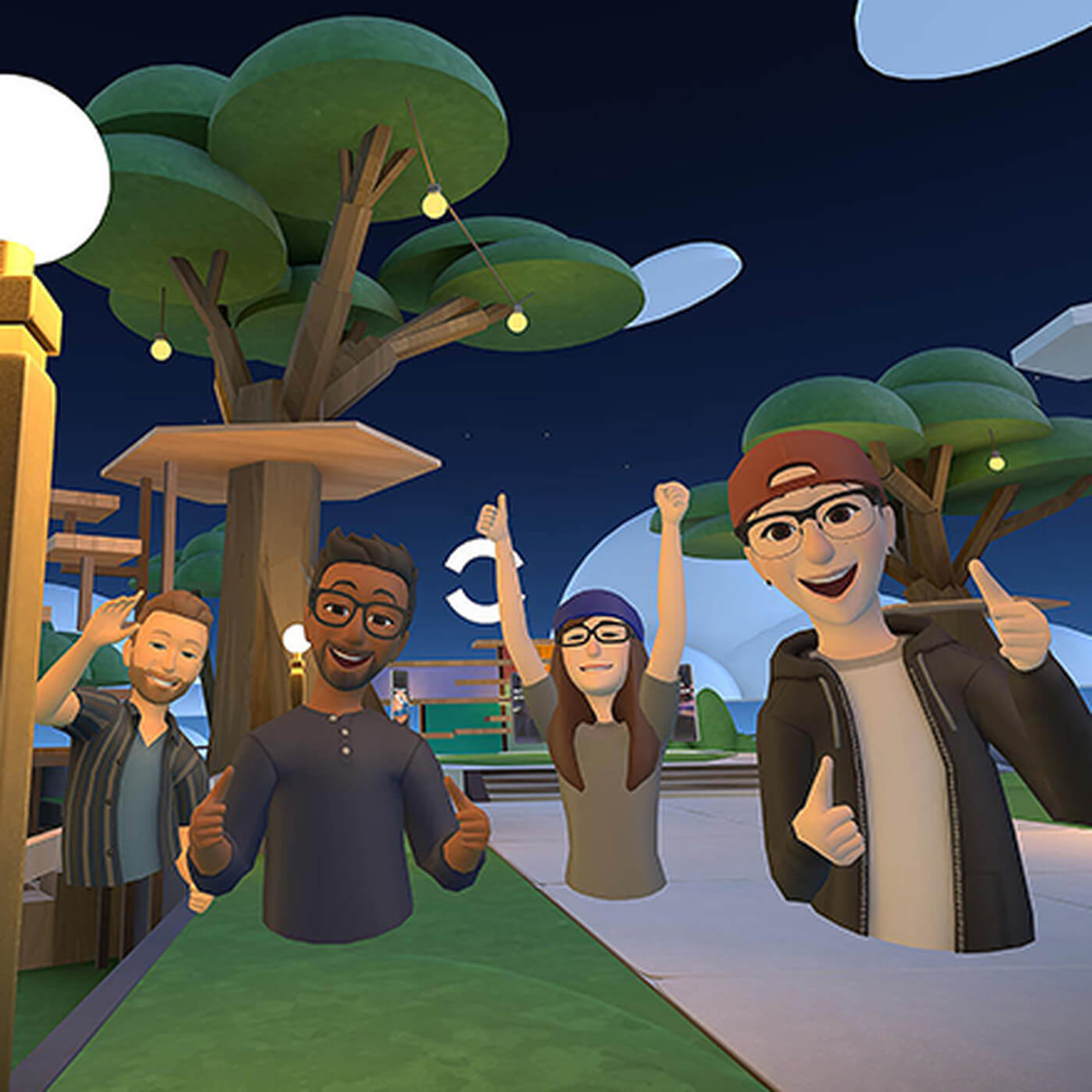 Companies like Meta are looking to replicate the Android or iOS model through a platform that dominates the market or takes a big slice of the pie.
That's what's behind Horizon Worlds, Meta's bet on the metaverse launched in late 2021 for users in the U.S. and Canada after a beta. The ecosystem, accessed with Oculus virtual reality headsets, features avatars who can interact and play video games. But Horizon Worlds is no game: Meta has announced a $10 billion investment in metaverse technologies through 2022.
Amid this struggle to lead the metaverse through such disparate initiatives, it is worth asking whether there is any common denominator. For the time being, and even taking into account its work in progress nature, the metaverse will have the following characteristics:
Immersive. Three-dimensional representation and access through virtual, mixed, and augmented reality glasses will prevail.
Interconnected. Even though numerous companies are involved in the development, it is hoped that interoperability standards will facilitate mobility between worlds. That, at least, is the goal of organizations such as the Open Metaverse Interoperability Group.
Persistent. Both video games and professional or social environments will have spaces shared by users, which they will be able to enter and leave, and with virtual assets that can be exchanged.
Self-sustained economies. Virtual assets and plots will be bought or sold. Blockchain technology will play a crucial role here, making it possible to enforce traceability and ownership of assets.
Blockchain: the metaverse economy
We have previously discussed NFTs, non-fungible tokens that use blockchain technology to certify digital ownership. The decentralized and secure nature of this technology will allow its use in the various worlds of the metaverse. What's more: these virtual assets will be sold and exchanged for physical world currencies. In other words, selling a virtual spaceship and buying a brick-and-mortar apartment.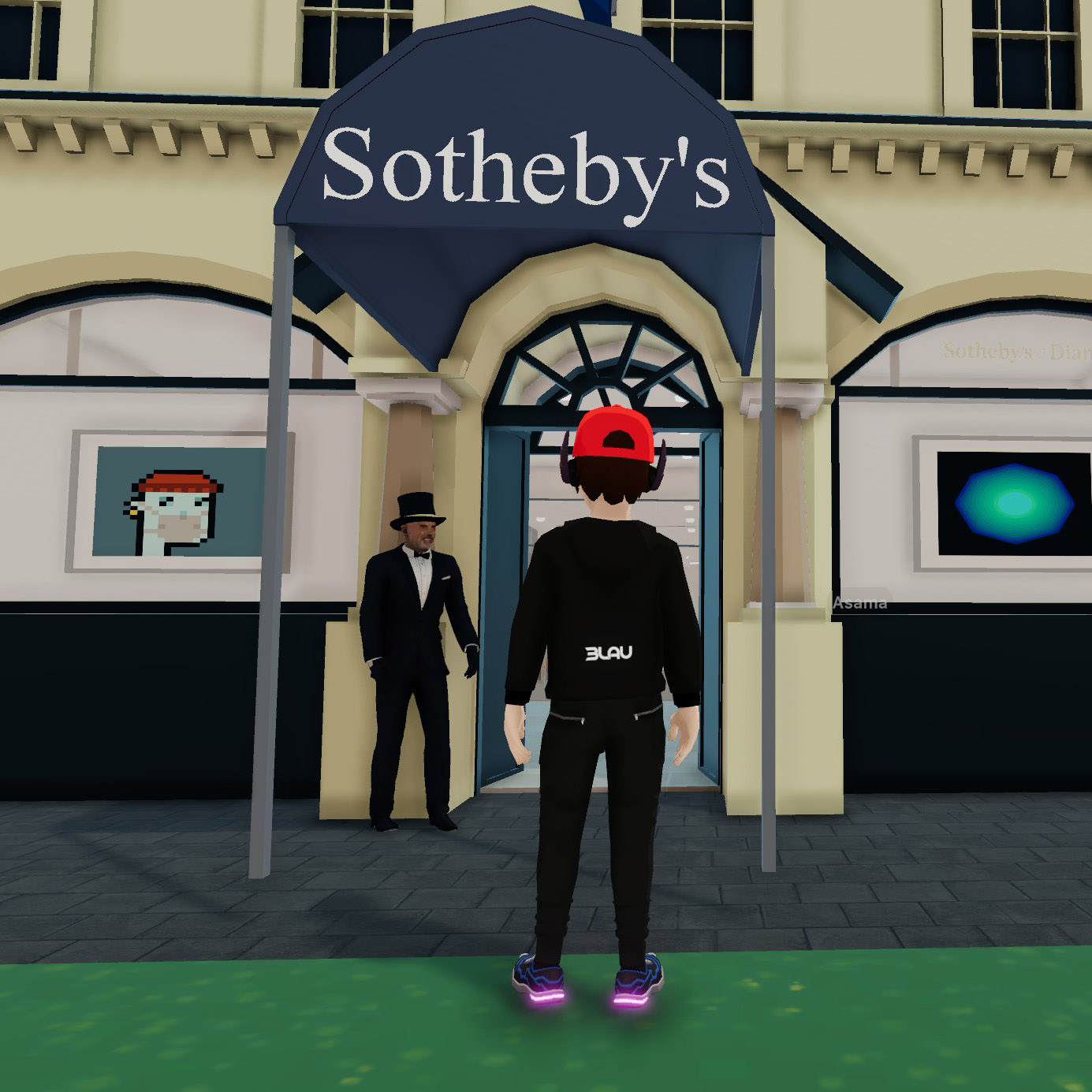 The example of Decentraland can be used to understand this concept better.
This virtual world uses a cryptocurrency called MANA, already listed on platforms such as Coinbase. MANA allows buying plots of land and other assets in Decentraland. Companies such as Sotheby's have already acquired some plots to set up a replica of their galleries and events.
Beyond these virtual worlds, NFT marketplaces where you can buy everything from art pieces to special editions of sports shoes are increasingly popular. All their products are digital, of course. One example of this is OpenSea, where you can buy NFT from Decentraland, but also works by numerous artists, cards of soccer players, and other collectibles. OpenSea, which claims to be the Amazon of NFTs, is already valued at more than thirteen billion dollars.  
What you can do in the metaverse
Throughout this article, we have pointed out some of the endless metaverse applications. These are touted to be some the most groundbreaking:
Video games. It could be argued that platforms such as Roblox, with millions of games created and marketed by their users, embody the metaverse. What is certain is that all bets point to the entertainment component playing a crucial role in these new worlds.
Culture. In addition to buying, selling, and exhibiting art, the metaverse will also host concerts and other cultural events. An example would be Ariana Grande's virtual concert in Fortnite, which drew seventy-eight million attendees in 2021.
Remote work. Meetings with avatars in persistent spaces could become the offices of the future. Microsoft's work with its mixed reality Mesh platform points in that direction.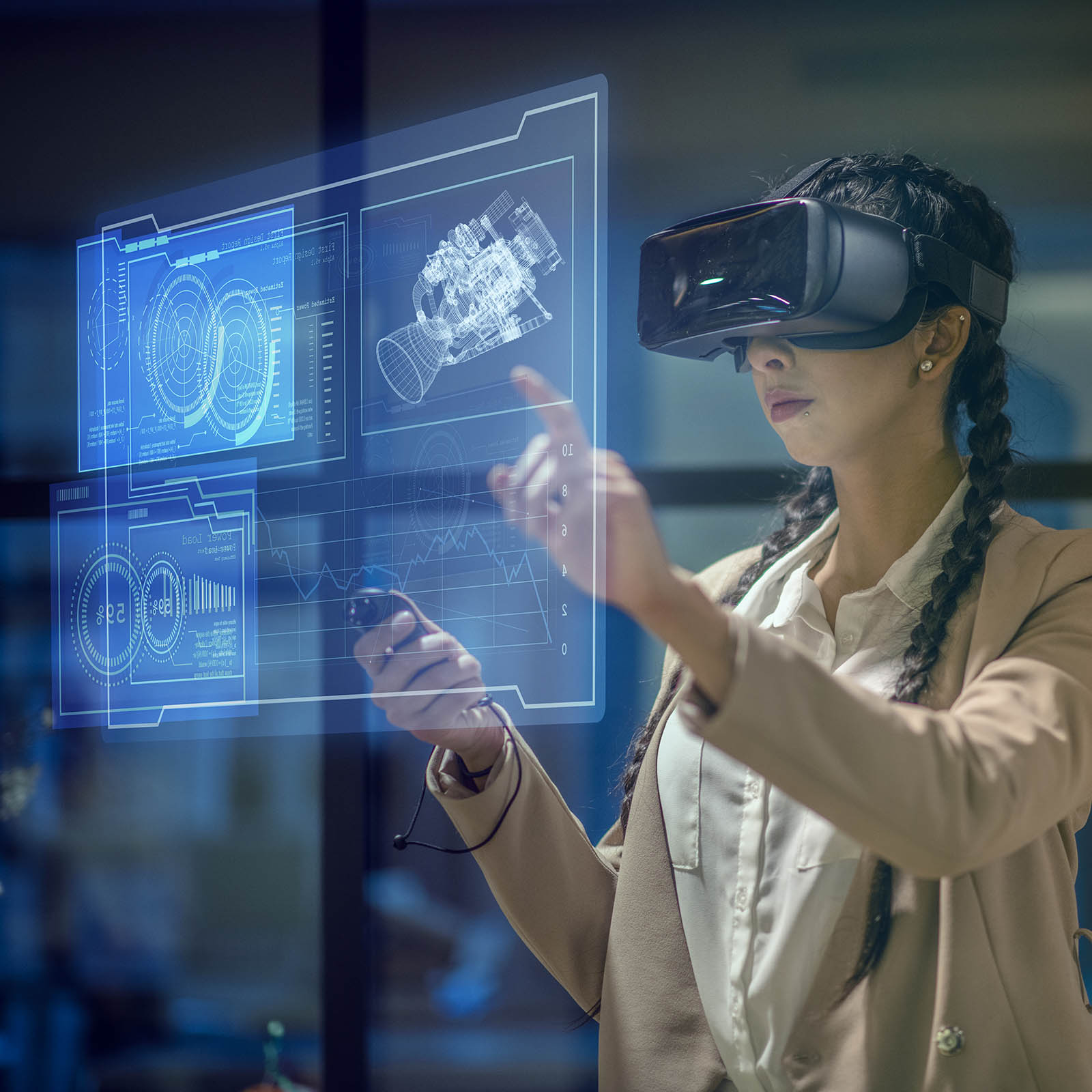 Industry. Digital twins or virtual recreations of environments and infrastructures will be another critical piece of this puzzle. As indicated at the beginning of this article, the idea is that workers will be able to use virtual reality helmets to inspect environments and interact with them and a training tool.
The metaverse: an entrepreneurial experience
In addition to major players such as Meta, numerous companies are exploring the possibilities of virtual reality and the metaverse. One of them is ACCIONA, which is betting on concepts such as digital twins or virtual meetings through its Digital Hub. Raúl Boldú, Mixed Reality Skill Center Manager, describes the evolution towards what is now beginning to be called the metaverse.
"In 2017, we did several virtual and augmented reality experiences for the La Almunia water treatment plant that enabled remote monitoring. One of the experiences consisted of confined space training where the student performed the task in VR. It was an avant-la-lettre metaverse," he says about those early experiences.
The project grew with the development of multi-user virtual spaces through avatars in 2018. The following year they inaugurated a virtual museum. They also began to study the possibilities of holographic meetings and visits to landmarks places such as the desalination plants of the company. Thus, a shareholders' meeting was held with three hundred and fifty users who could visit the new projects with VR headsets. The digitization of environments advanced in 2020 with photogrammetry techniques and high-precision laser scanning with lidar cameras. Finally, in 2021 all these spaces began to interconnect to create a unique experience.
"We have dozens of digitized plants that we are gradually incorporating into the metaverse. Some plants have a higher level of interaction than others. For example, in some plants, we can only see what is happening there, while in others, such as Etap Gartxeta or Etap Cruces, we can interact with all the manageable elements of the plant," explains Boldu. The metaverse is about presence and interaction and, ultimately, intervention with repercussions in the physical world.
"I believe that the real change in plants management will come through immersive digital twins, i.e., digital twins in the metaverse where we will be able to control the whole plant immersively," the ACCIONA specialist points out in this regard.
It remains to be seen how many of these predictions will come true in the coming years. As always, some applications will be consolidated to the detriment of others. What is certain is that the arrival of technologies such as 5G and the Internet of Things will lead us to a hyper-connected reality in which the boundaries between the digital and the physical will become blurred.
Sources: Time, The New York Times, New Scientist, The Verge, https://www.wired.com/story/what-is-the-metaverse/
Featured topics
Read the most discussed articles