Artificial Intelligence and Robotics for Innovative Recycling

The future of recycling involves using AI and robots to sort plastic waste or electronic waste in processing plants.
If you were asked how many plastics there are, perhaps two or three would come to mind, but the truth is that there are half a dozen types with their respective subclassifications. Plastics are one of the most problematic waste to recycle. Issues such as size, material type, or impurities drastically affect recycling efficiency. And that's where separation and sorting in processing plants come into play. Fortunately, new scientific and technological breakthroughs drive innovative recycling and bring us a step closer to the circular economy of zero waste.
In this article, we will talk about: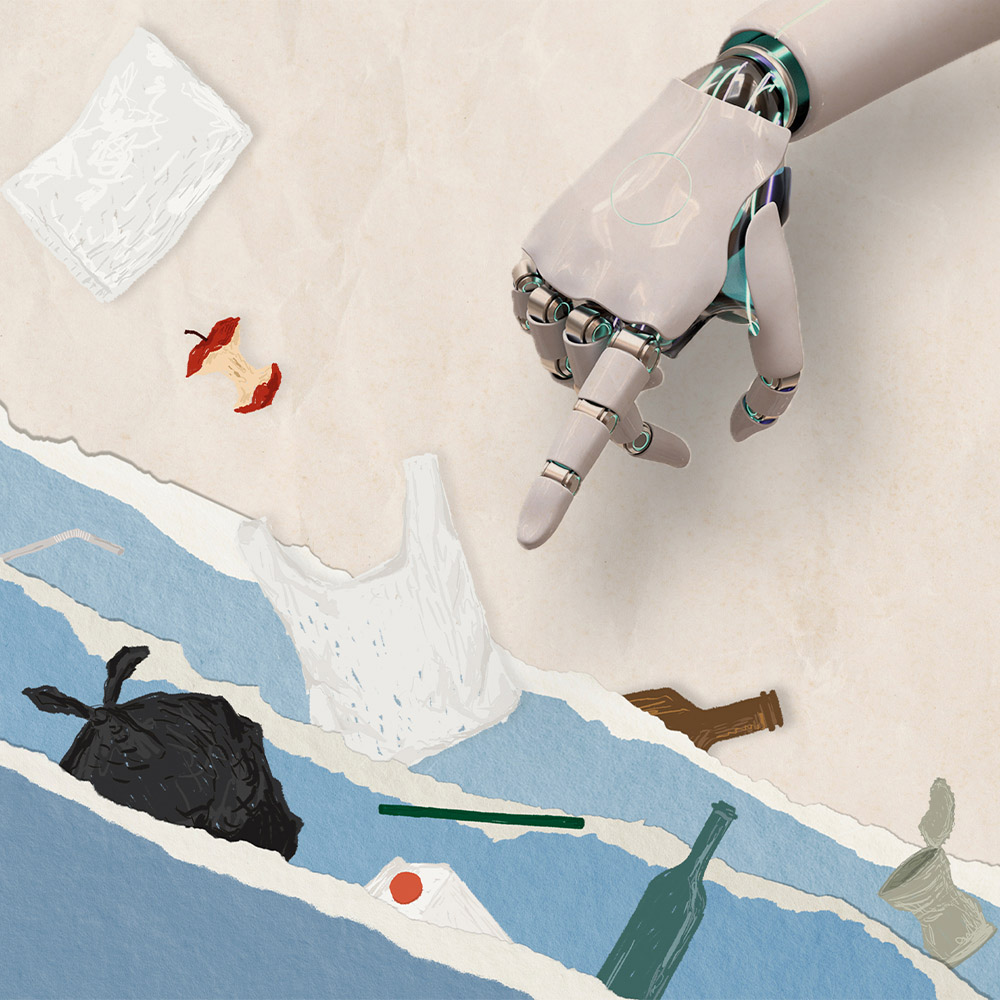 Smart robots for sorting waste
Plastic recycling rates vary substantially from country to country. For example, in Europe, 40 % of packaging plastics are recycled, and the target is to reach 50 % by the middle of this decade.
In turn, within these figures, there are plastics with an even lower percentage, such as bags and soft plastics. In this case, the figure can drop to 9-10%, as in Australia. It is not surprising that this country is experimenting with innovative recycling through robots capable of sorting these types of plastics.
Plastics from packaging often get stuck or snagged on machines, requiring manual sorting processes. These can be slow and unsafe. Now researchers at the University of Sydney have embarked on a new project that will combine robotics, artificial intelligence, and computer vision.
Thanks to these technologies, the robot will learn to discern soft plastics and remove them from the conveyor belt. This innovative recycling aims to convert soft plastics into raw materials such as industrial oils.
However, the Australian project does not stop at the processing plants but will be accompanied by an improvement in recycling practices at the source. Thus, users will also contribute to improving recycling efficiency by using QR-coded garbage bags and a mobile app.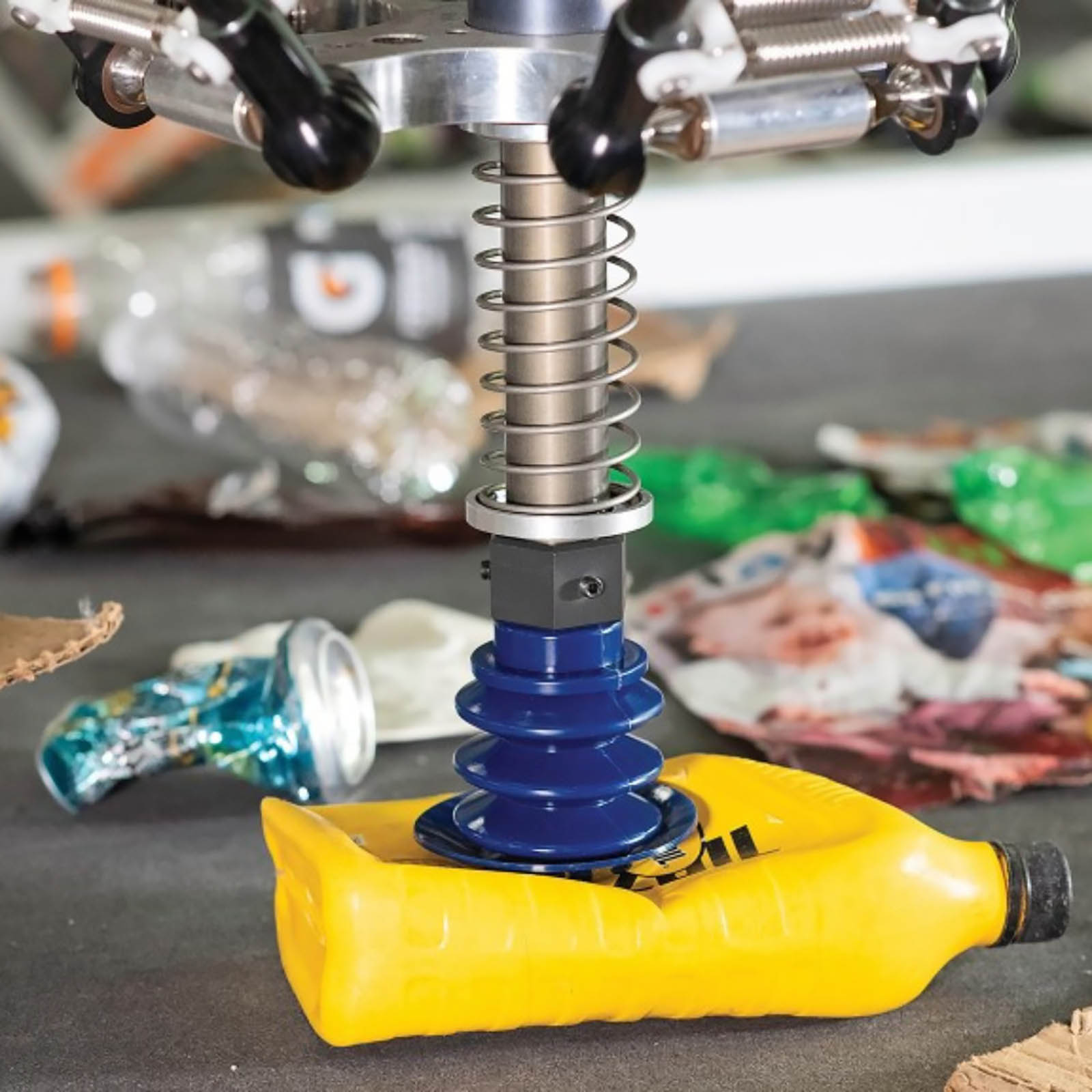 When users fill the bag with a specific type of waste, such as coffee capsules or plastic bags, they scan the bag with their cell phone and the label. Once the bag arrives at the plant, the machines automatically detect the code and the associated waste.  
Innovative recycling with artificial intelligence
The University of Sydney robot is part of a new generation of robotic systems to optimize recycling. Many of them, such as the one developed by MIT, have sensitivity levels to identify the strength or weight of a plastic container.
Of course, there are also other wastes such as e-waste that could benefit from such technologies. At least if a promising project at the University of Idaho in the USA comes to fruition.
In this case, in addition to the auxiliary robotic technology, they have focused on developing software that will allow the identification of smartphone types in a recycling plant.
The idea is to harvest valuable metals from devices by automatically recognizing the model and components. This will be based on a database with 2D and 3D images of the phones. Once they have been identified, they can be automatically dismantled.
This is cutting-edge technology used in very few plants. The iPhone manufacturer is one of the few companies using these smart robots, but it has the advantage of a reduced catalog of devices. The work of the University of Idaho researchers, on the other hand, would make it possible to process hundreds of makes and models. Ultimately, the recycling rate could be improved by 10 to 15%.   
Other companies are also applying AI to waste sorting in the construction industry. This is the case of a Danish company that will inaugurate its first fully robotic and autonomous plant to process construction waste in the summer of 2022. The robot will be able to lift up to four thousand pieces of thirty kilograms per hour, which is obviously beyond the capabilities of a human being.
The recycling of the future
The future of recycling is defined by a change in philosophy, in which waste becomes a resource rather than a lesser evil. And all of this is complemented by the reduction in consumption and the reuse of products and materials. In other words, the three Rs of the circular economy. Under this umbrella, advanced materials such as degradable bioplastics or new construction materials such as regenerative concrete with a longer useful life are beginning to increase.
However, existing materials will also benefit from new recycling techniques. One example would be chemical recycling, which, using renewable energy, will be able to process any plastic regardless of its origin. Instead of shredding and melting the plastic, this technique breaks it down into essential oils. Thus, plastic materials could be recycled infinitely.
These are very experimental plants. Of course, regardless of these innovative recycling systems, the best plastic will still be the one that is not used.
Sources: University of Sydney, The Verge, https://www.bbc.com/future/article/20210510-how-to-recycle-any-plastic 
Featured topics
Read the most discussed articles