Paper and Sponge: Purifying Water Was Never This Easy

An innovative sponge or a carbon-covered paper, together with sunlight, are enough to obtain drinking water.
Devising simple ways of purifying water can be a matter of life or death in underdeveloped countries, while it is also becoming an important need in developed countries with increasingly polluted water reserves. In previous articles, we dealt with the technologies used for that purpose. Besides, conventional desalination plants, we have covered a range of technologies, including artificial photosynthesis, "harps" that pull water out of thin air or new hydrophilic materials that carry out this task. It is not that usual, though, to come across with a technology as simple and efficient as the one developed by doctor Donglei Fan, from the University of Texas (USA).
Basically, it is a 3D-printed polyurethane sponge covered with a layer of synthesized carbon-molybdenum-disulfide microbeads, a compound with a strong adsorption of heavy metals, which is an unseen feature in this type of devices. By making use of the sunlight, it can achieve high-rate steaming with an 88% energy efficiency. Fan also highlights that, besides removing heavy metals, the sponge can be used to treat hard and alkaline waters.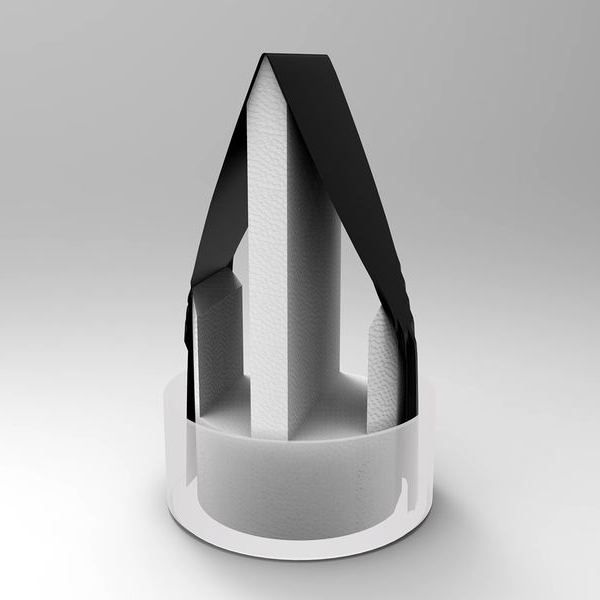 And a water-purifying paper
While Donglei Fan's sponge is simple and easy to produce, the water purification solution developed by the researchers from the University at Buffalo is pretty straightforward too. In this case, they created a triangular structure that consists of a highly adsorbent sheet of carbon-dipped paper. The material attracts heat, steaming the water that soaks the paper at its base. The team stresses that their technology can evaporate up to 2.2 liters of water per hour and square meter of paper.
One of the reasons for its efficiency is the bird-cage shape, which allows the sun rays to strike diagonally and prevents them from overheating the material. Thus, by staying under the room temperature, it can keep absorbing heat and compensating the loss of energy caused by the evaporation.
This device can remove virtually any bacteria and viruses, as well as arsenic compounds. However, it is less effective with pesticides. The researchers are planning a 2019 launch, with the device retailing for 200 dollars.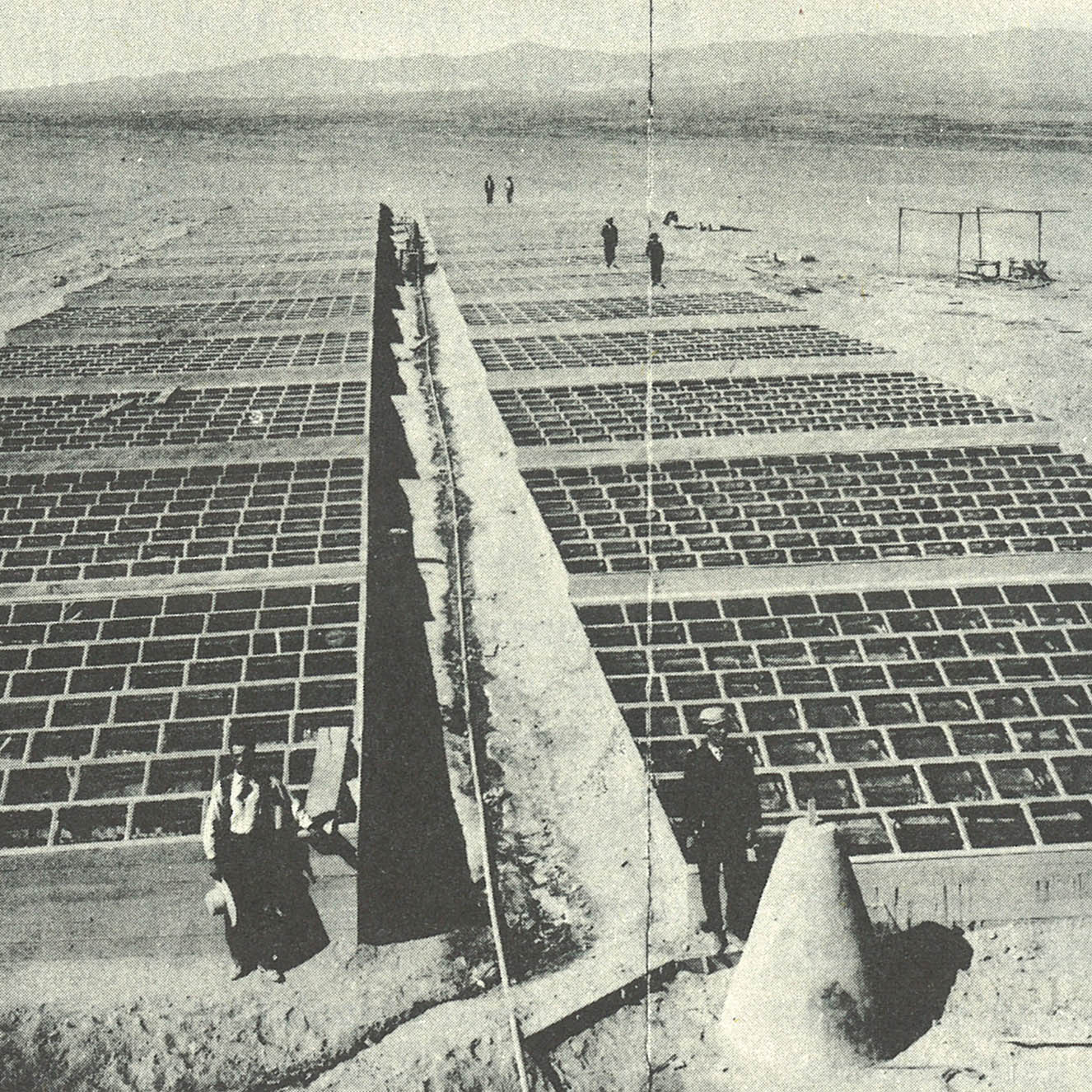 Solar stills
Of course, these technologies are just tweaking an old process. In fact, there are solar stills dating from the 19th century. The first recorded solar distillation plant was built by Charles Wilson, a Swedish engineer, in the desert of Atacama, in Chile, back in 1862. He used a network of ditches covered by glass roofs where the brine was condensed. The silver miners of the area were willing to pay him handsome amounts of money for the water he produced.   
Legend has it that his competitors, who used expensive fossil fuels for their desalination systems, plotted his murder. As they knew his daily delivery route, the hired a coach driver to kill him. Wilson, in spite of learning about the plan, went on with business as usual. However, when they had covered half of their way, he drew a gun and aimed at the driver, who readily confessed his plans and begged for mercy. After tying him up, Wilson threw him to the back of the coach and continued his journey.
Sources:  Daily Texan, Green Building Elements
Featured topics
Read the most discussed articles